Featured News - Current News - Archived News - News Categories
Sani Professional® Sani-Wipes Is Food Safety Made Simple
by mdsassociates
Wed, Dec 18th 2019 08:15 am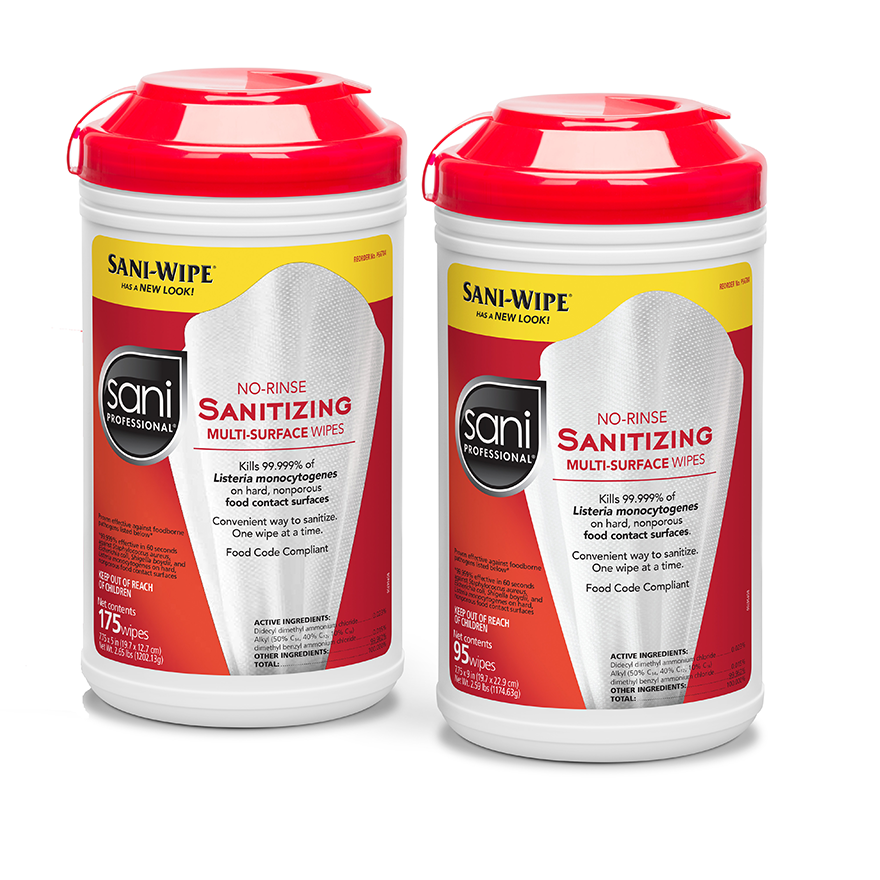 Foodborne pathogens can bring the business you worked so hard to build to a screaching halt! Poor kitchen sanitation and cross contamination consistently rank in the top 5 most commonly cited foodservice health code violations. With more than 50% of foodborne disease outbreaks originating in restaurants, sanitizing food contacted surfaces properly is vital to overall food safety.
PREVENT LISTERIA HYSTERIA
EPA Registered, U.S. Food Code Compliant and NSF-listed. Sani Professional® No Rinse Sanitizing Multi-Surface Wipes (formerly Sani-Wipe®) kill 99.999% of the most common foodborne pathogens such as Listeria monocytogenes, E coli, Staphylococcus aureus, and Shigella boydi within 60 seconds!
+read more about Sani Professional® Sani Wipes here
+shop for Sani Professional® Sani Wipes here
______________________________________________________________________________________________
Related Articles