Featured News - Current News - Archived News - News Categories
Wiped Out on Clorox® or Lysol® Disinfectant Wipes?
by mdsassociates
Perhaps You Should Consider WipesPlus® Surface Disinfectant Wipes
Mon, Jul 6th 2020 08:00 am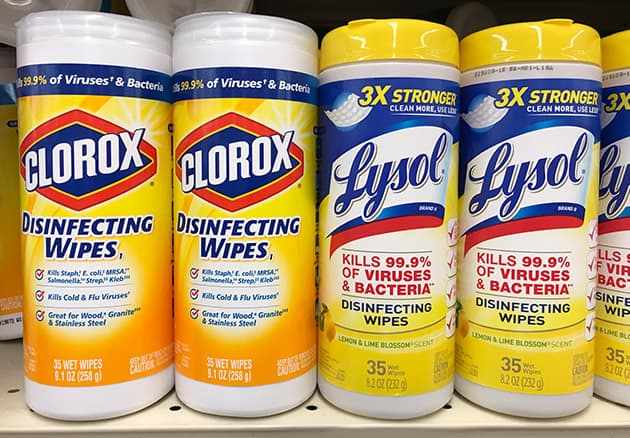 As covid-19 shut down the country, disinfectant products such as Lysol® and Clorox® were picked clean by shoppers and businesses preparing for the possibility of being quarantined without their disinfectants.
With panic buying and stockpiling wiping out cleaning supplies, especially in covid-19 hot zones, disinfectant products manufacturers say they can't make disinfectant wipes, sprys and cleaners fast enough to keep up with soaring demand.
With the reopening of America, many states are reporting spikes in infection rates and many individuals most likely won't find high-demand products like Lysol® or Clorox® at the local store anytime soon. So why not try WipesPlus® EPA Registred Surface Disinfecting Wipes?
WipesPlus® Disinfecting Surface Wipes from Progressive Products are bactericidal, tuberculocidal and virucidal. One swipe of WipesPlus® kills Staph (MRSA), Pandemic 2009 H1N1 Influenza A Virus, Influenza A Virus, Norovirus, and 99.9% of bacteria on surfaces when used as directed. Clean with confidence - WipesPlus® are independently lab tested to quickly disinfect and EPA registered in 50 states!
___________________________________________________________________________________________________
Related Articles