Just Wet, Brush & Go | Prepasted Toothbrushes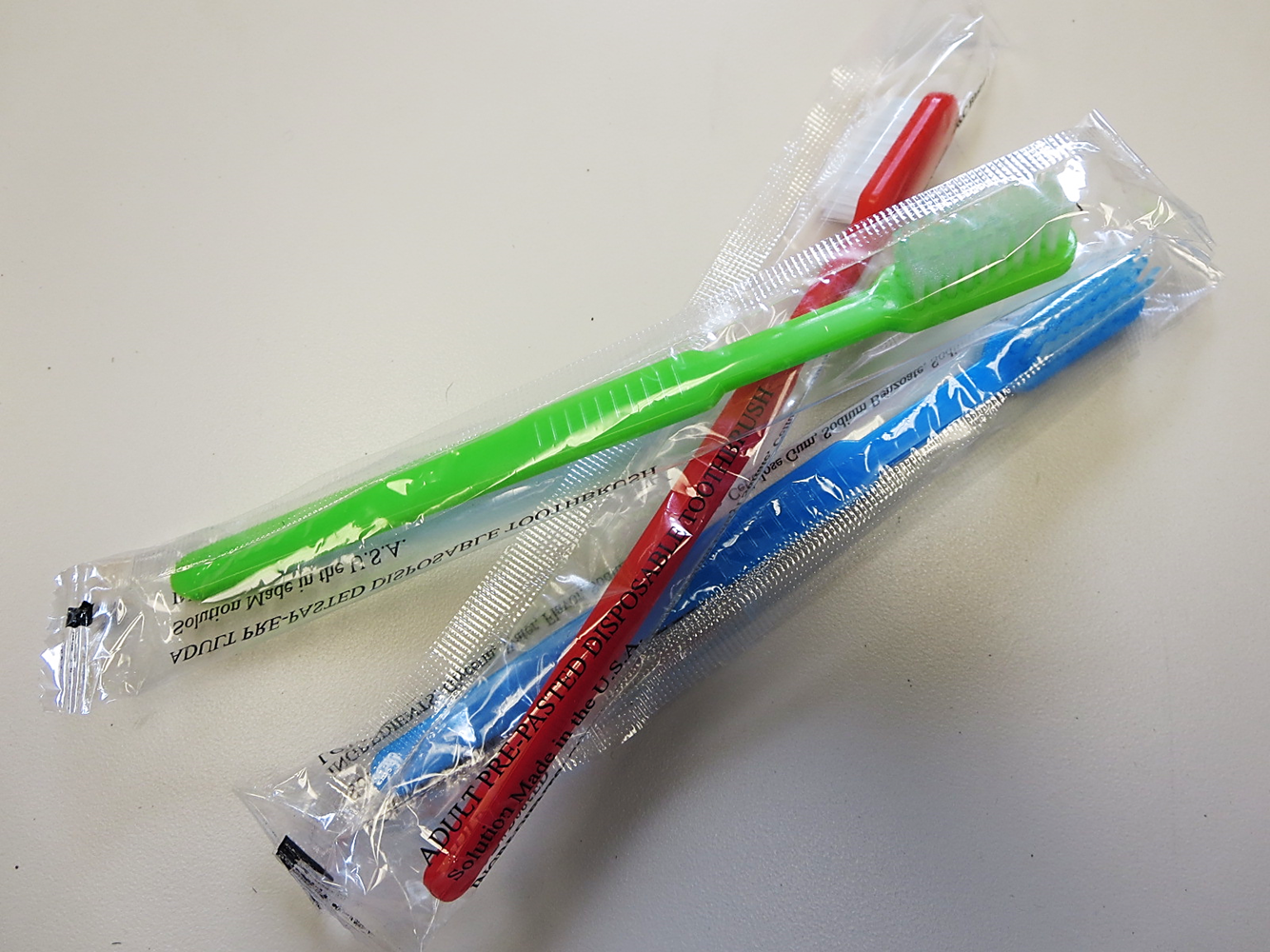 Fresh breath, clean teeth and a healthy smile just got easier. Individually packaged, hygienically sealed and prepasted, these water-activated toothbrushes travel anywhere and stand ready whenever you are - just wet, brush and go. These toothbrushes can be easily disposed of after use or they can be re-used. Prepasted toothbrushes are perfect for the hospitality industry, travel, or even medical care settings. They easily fit inside a purse, carry bag, suitcase and/or pockets.
A disposable prepasted toothbrush is ideal for use during short trips, when you need to travel light or when you find yourself staying away from home unexpectedly and don't want to purchase a full set of everything you have back home. They are also commonly used in correctional facilities and holding centers when detainees aren't allowed to have utensils in their cells.
Water-Activated
Great for instructional education, prepasted toothbrushes are popular for patients who arrive for pre-operatory visits, dental cleanings or orthodontic adjustments directly from school and unable to brush beforehand. Keep a few on hand for long days at the office, overnight stays such as pajama parties, camping, business trips or for house guests. Ideal for school nurse offices, gyms, hospitality and spas too.
Use these prepasted toothbrushes for refreshing yourself in-flight on airlines, after a business dinner or lunch at a restaurant or take one for the day you're actually traveling, and put your regular toothpaste in your luggage for the rest of the trip or vacation.
Value Style
Designed for both adults and kids, these quality made toothbrushes are available in a bright four color mix (blue, yellow, red, green). Constructed with a narrow neck, it makes reaching and brushing the posterior teeth easy. These Orabrite® brand toothbrushes feature 4 rows and 39 tufts of soft end rounded and polished Dupont® nylon bristles, a straight plastic 6-1/2-inch handle with thumb grooves and are prepasted with a U.S. formulated and refreshing mint-flavored solution (without fluoride).
New Eco-Friendly Styles
A new line of eco-friendly, natural dental toothbrushes from Oraline OraBrite® are designed to offer dental professionals, clinics and universities the option to transition to sustainable oral hygiene products, keeping the teeth clean and our planet cleaner! Now available are quality-crafted toothbrushes constructed of biodegradable and naturally antibacterial moso bamboo handles with recyclable nylon-6 soft bristles.
Orders. Questions.
Monday – Friday 8:30am-4:30pm EST
+800.274.4637 | +716.668.4001 |

[email protected]

| MDSassociates.com