New Competitively Priced
USA-Made Respirator

is

Designed

by

Respirator Wearers!
SKILLFULLY ENGINEERED FOR CUTTING EDGE PERFORMANCE, COMFORT AND FIT.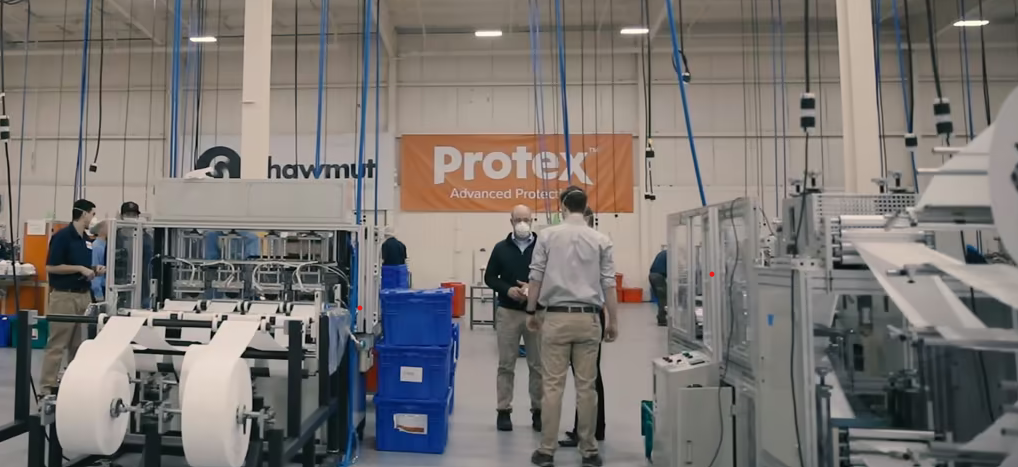 Are you waiting on 3M™ or Moldex® to deliver your respirators? Have you received complaints that the respirators you provide your staff are difficult to breathe in for extended periods of time or that they irritate the skin?
If you are seeking an alternative American Made respirator for your staff, these new NIOSH-approved N95 Masks deliver cutting-edge comfort, performance and protection that's miles ahead of the competition!
SUPPLY CHAIN ISSUES?
When the pandemic hit our shores, it immediately depleted vast inventories of N95 respirators. While the big boys like 3M™, Honeywell® and Moldex® were trying to keep up with a growing backlog of orders, a savvy and trusted supplier of innovative textiles and engineered materials solutions saw an opportunity to enter the US respiratory safety market with a superior product. With plenty of capacity and a claim that their N95 is a superior product miles ahead of the competition, they skillfully engineered and launched Protex™ N95 Particulate Respirators in March 2021.
SHAWMUT ADVANCED MATERIALS
Shawmut, a 100 year old world leader in advanced materials, used all the corporate resources available to them to perfect the Protex™ N95 molded-cup-style particulate respirator. Designed, engineered and manufactured in the USA, these respirators feature patent-pending Protex ADC™ All-Day-Comfort System that's overcoming the user critiques that molded-cup N95 respirators are uncomfortable to wear for extended periods of time.
WHAT'S A RESPIRATOR?
Designed to protect the respiratory system, a respirator is a personal protective device that is worn on the face and covers at least the nose and mouth. A respirator is used to reduce the wearer's risk of inhaling very small, hazardous airborne particles and are constructed with a special filter media that filter out at least 95% of very small (0.3 micron) particles.
Common complaints among N95 users is that most molded cup N95s are not comfortable to wear, they're difficult to breathe and the lining irritates the skin. Protex™ ADC™ All-Day-Comfort Syst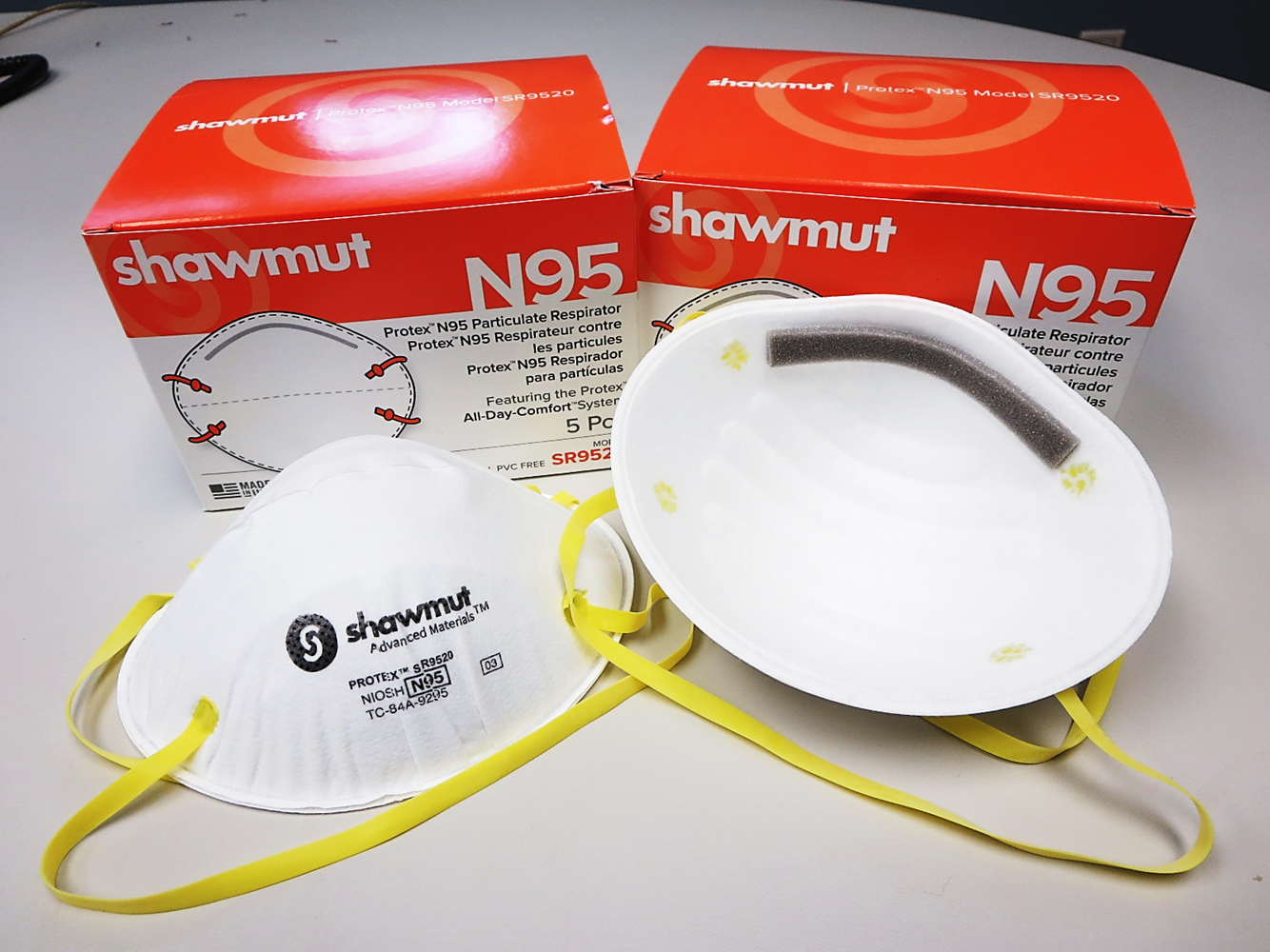 em is a new mask solution that addresses these complaints.
A FIELD OF EXCELLENCE
Made with Shawmut's proprietary high-efficiency, bi-layer, melt-blown filtration material and combined with custom-engineered, thermoform mask molds designed with feedback from front-line workers and other users ultimately achieved a better fitting, more comfortable and easier to breath N95 respirator to wear!
PATENT-PENDING ADC™ TECHNOLOGY
The Protex™ ADC™ All-Day Comfort technology combines a unique ultra-soft, non-abrasive but strong inner layer against the skin, an incredibly lightweight but highly efficient, effective inner filtration layer and high sealing, slow recovery viscoelastic nose foam for a secure but comfortable seal without excessive pressure on the face and skin. The Protex™ ADC™ All-Day-Comfort System delivers new levels of comfort, performance and respiratory protection unlike any other.
Other features include:
● Less air resistance – proprietary filtering technology exceeds N95 standards while allowing for lighter weight and higher breathability
● Cooler and fresher air inside the mask reduces humidity buildup
● NIOSH certified to have a filteration efficiency of 95% or greater for non-oil based particulates and aerosols of 0.3 micron
● Certified under 42CFR84 / TC-84A-9295
● Less pressure on the face for all-day-comfort and wear due to softness of the foam
● Foam provides less eyeglass fogging when shaped around the bridge of the nose properly
Protex™ N95 Particulate Respirator Model SR9520 features an integrated adjustable aluminum nose clip, ultrasonically welded straps, expanded force-curve elastic head straps engineered to fit a wider range of head sizes and viscoelastic polyurethane nose foam. All materials are latex-free and PVC free.
If you currently wear 3M™ 8210, 8200, 07048, Moldex® 2200N95, 1500, 1513, 2207N95, 4200 or Honeywell DC300, SAF-T-FIT Plus or DC301 disposable style particulate respirators then you need to try these! Comfortable against the skin, easy to breath and ideal for extended wear, the Protex™ N95 won't disappoint! But don't our word for it, tap the link….
Monday - Friday 8:30am - 4:30pm EST
Questions. Samples. Special Requests. Volume Discounts.
Call or Click Today
Toll-Free +800-274-4637 | +716-668-4001 |

[email protected]
"We Want You to Return Home Every Day™
---
STORAGE CONDITIONS AND SHELF LIFE:
Protex™ N95 particulate respirators have a standard shelf life of 5 years when respirators are stored in their original packaging within climatic conditions ranging from -4 °F (-20°C) to +86 °F (+30°C).