PERSONAL EXTREMITY PROTECTION
Contender™ PXN/KG18 Knitted Safety Sleeves Are One Of The First Sleeves On The Market Designed For Workers Exposed To Fire and Arc Flash Hazards!
The dangers of being an electrician can vary with the type of work being performed but they're on the front line of dangerous jobs. At risk to occupational hazards such as electrical burns, electrical shock, lacerations, fire and arc-flash it's critical that electricians wear specialized protective gear such as sleeve protectors and specialized work gloves when installing, maintaining, and repairing electrical systems to maintain their personal safety.
An electrician can also do a few basic things to increase their personal wellness on the job like making sure the power and the switch or circuit breaker is turned off or locked out before starting any work, always use the most updated safety tools and wear the right personal protective equipment. This Contender™ brand of knitted safety sleeves was designed specifically for electrical personal safety for workers exposed to fire and arc flash hazards!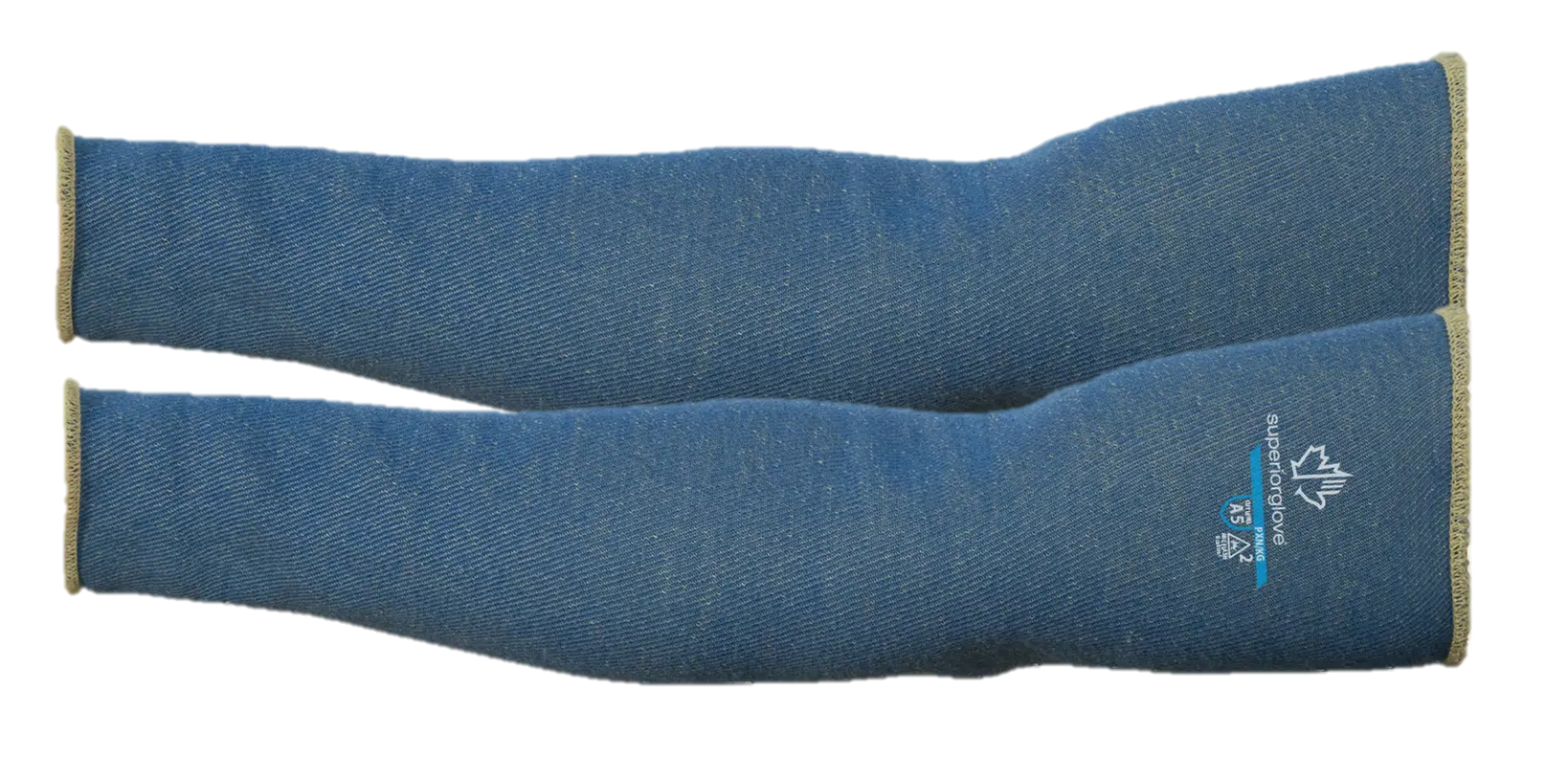 Understanding "Arc Flash"
Simply put, an arc flash is a phenomenon where a flashover of electric current leaves its intended path and travels through the air from one conductor to another, or to ground.
With an arc burn, the electricity ionizes air particles and the heat that is produced can vaporize metal which means regular clothing doesn't stand a chance. The results are often violent and when a human is in close proximity to the arc flash, serious injury and even death can occur. Arc flash can be caused by many things including:
Dust

Dropping tools

Accidental touching

Condensation

Material failure

Corrosion

Faulty Installation

Three factors determine the severity of an arc flash injury:

Proximity of the worker to the hazard

Temperature

Time for circuit to break
Because of the violent nature of an arc flash exposure, when an employee is injured, the injury is serious – even resulting in death. It's not uncommon for an injured employee to never regain their past quality of life. Extended medical care is often required, sometimes costing in excess of $1,000,000.
Typical Results From An Arc Flash
Burns (Non FR clothing can burn onto skin)

Fire (could spread rapidly through building)

Flying objects (often molten metal)

Blast pressure (upwards of 2,000 lbs. / sq.ft)

Sound Blast (noise can reach 140 dB – loud as a gun)

Heat (upwards of 35,000 degrees F)
Cover
and
Protect Street Clothing
or
Skin!
Contender™ Arc-Flash FR Kevlar® Sleeves
These PXN/KG18 Contender™ sleeve protectors from Superior Glove®

are one of the first sleeves on the market designed for workers who are exposed to fire and arc flash hazards. Arc Flash tested for level 2 with an ATPV of 8 cal/cm2, they feature DuPont™ Kevlar® knitted fabrication that provides 360° ANSI cut level A5 cut protection and are inherently fire resistant.
STOP THE SAG
What good is a sleeve protector if it doesn't stay up? A generous 18-inch length tubular, tapered knitted design conforms to the arm and provides the operator with a snug fit that keeps the sleeves from sagging, catching on obstacles or interfering with work.
The PXN/KG18 Contender™ sleeve protectors are recommended for electrical maintenance, equipment maintenance, petrochemical and for applications such as utilities, automotive, metal fabrication, mining, oil and gas.
While some tasks performed by an electrician are inherently dangerous, many risks can be avoided by just wearing the proper safety equipment. Be sure to add these Contender™ Protective Sleeves to your electrical safety PPE gear bag today. Just tap the link and …
Monday - Friday 8:30am - 4:30pm EST
Call or Click
Questions. Samples. Special Requests.
Toll-Free +800-274-4637 | +716-668-4001 |

[email protected]
"We Want You To Return Home Safely...Every day!™