MUST HAVE

HAND PROTECTION FOR

LINEMEN
Reliable, uninterripted power is an important service provided by our electrical utilities and when our power goes down, it sends homes and businesses into a complete panic. To restore power, linemen are often dispatched.
A lineman, also called a journeyman lineman, is a particular type of tradesman or an electrician that constructs and maintains electr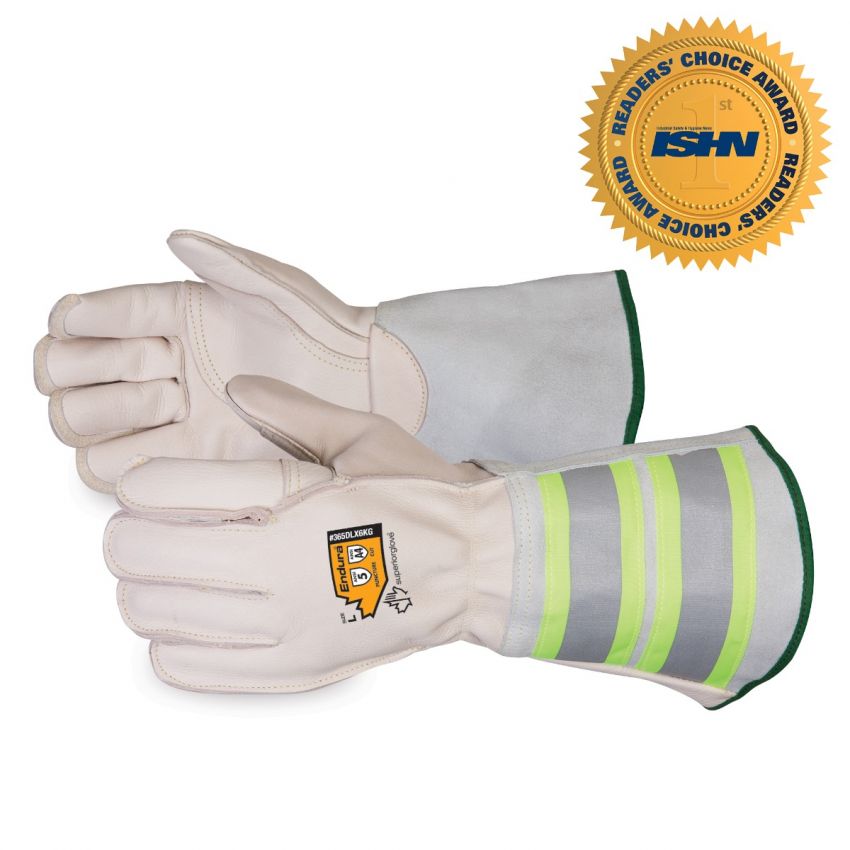 ic power transmission used in telecommunications lines and distribution lines. They typically work on outdoor power lines or may work at power plants, focusing on lines and generators used for electricity distribution. Lineman may also be responsible for the installation and maintenance of telephone, cable, wires and fiber-optic lines.
Utility work is essential for keeping electricity running into our homes, schools and businesses but working with high voltage equipment is highly dangerous. Linemen risk cuts, electric shocks, burns, and other injuries while on the job every day, and these incidents can even be fatal. So, what can utility workers do to minimize these risks?
Linemen need to ensure they're wearing the right protective electrical gear that includes safety gloves designed for the task. We know that working as a linesman is very demanding of your hands and we want to ensure that every time you're required to climb up a telephone pole or install a transformer, you're using the best hand protection available on the market. and boy do we have a glove for you!
The engineers over at Superior Glove® created a glove for you! Check out these award winning Endura® Deluxe Lineman Gloves. More than just another work glove, it's specialized multi-dimensional hand protection!
Specialized Multi-Dimensional Hand Protection
From the Endura® series, this quality made #365DLX6KG lineman glove is constructed with heavy-duty 3-1/2 oz. cowgrain leather which provide excellent abrasion, water, oil and stain-repellent properties. The glove's critical wear areas are reinforced with performance thumb/palm patches and they're sewn with Kevlar® stitching for strength and flame resistance throughout. The 6-inch gauntlet cuffs incorporate two 3M™ high–viz fluorescent-yellow fabric strips and retro-reflective silver strips for enhanced night time visibility that meets the ANSI/ISEA 107-2015 standard for high visibility accessories. An inner Kevlar® lining provides ANSI level A4 cut protection and ANSI level 5 puncture resistance.
This style is also available with a Thinsulate™ lining (#365DLXTKG). Fully Thinsulate™ lined for warmth up to 5°F (-15°C), these lineman gloves will keep the hands protected in harsh weather conditions.
For the linemen that put their mark on the world one electric pole at a time, these Endura® Leather Deluxe Lineman Work Gloves keep utility work productive, fulfilling and safe. But don't take our word for it, hit the button and …
+Free Shipping on Orders +$499
Orders. Questions. Volume Discounts.
Monday - Friday 8:30am - 4:30pm Eastern Time
+800.274.4637 | +716.668.4001 | [email protected] | Fax +716.668.4496
"We want you to go home safely every day"