Disposable Surface Barriers

for

Furniture

&

Mattress Retailers
Single-Use Surface Barriers Make Showrooms Sanitary
An off-shore virus quickly swarmed our country within months forcing establishments to shut-down. Restaurants, offices and retail stores will eventually reopen but will there be changes in the way business is conducted in the heightend germ era?
Highly contagious and viable on surfaces for long periods of time, cross-contamination aided the spread of an infectious virus from coast to coast in just months. People will likely agree that this new health event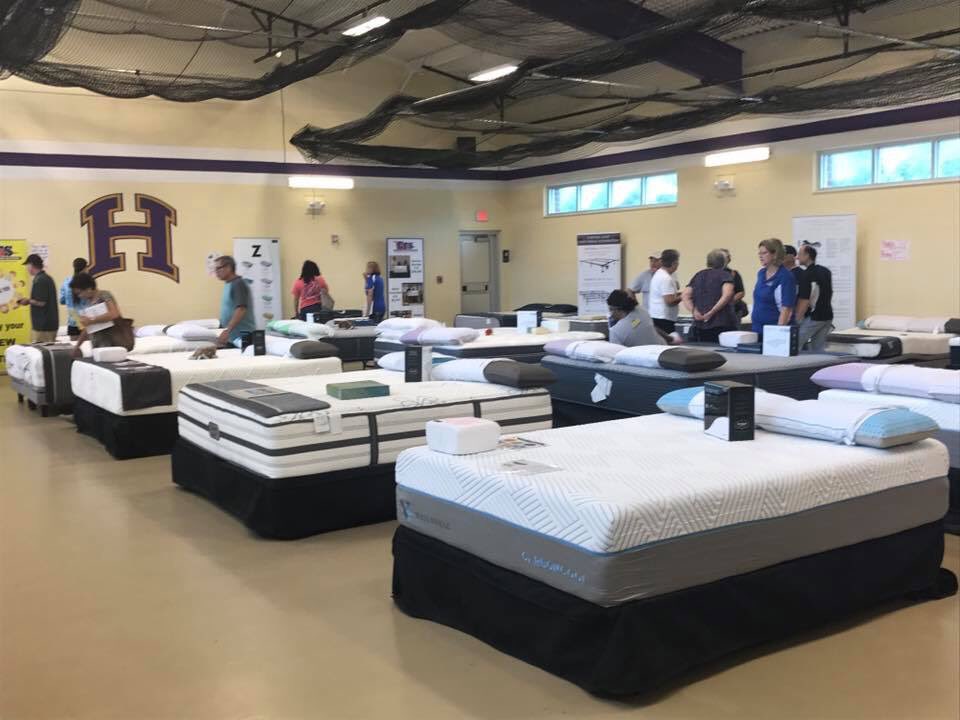 has brought a new level of heightened conscious to touching publically shared items and surfaces. Taking extra precautions to ensure the physical and mental safety of guests will arguably be the new norm for many retailers for some time.
There are certain items consumers would like to trial before they decide to purchase it for their home use. These items might include a mattress, couch, chair, a vehicle or recliner. If you manage a retail store or showroom, the fear of cross-contamination may require you to market products and conduct business much differently.
A percentage of consumers will inevitably view publically shared merchandise and commonly touched surfaces as potential germ hot spots. Making sure each visitor is entering a freshly sanitized and hygienically appealing showroom may now be critical to capturing sales.
Arguably one of the most powerful selling tools in the Germophobic World will be the image of cleanliness.
Consumers who were previously hesitant to interact with exposed pubically shared merchandise will be even more hesitant to engage in product trials. You can easily off-set these fears with a line of single-use cellulose surface barrier products.
Patrons Appreciate Good Hygienic Habits
When clean surfaces are the priority, we have hundreds of products designed to reduce the risk of cross-contamination. Single-use cellulose surface barriers are similar to disposable patient gowns used during exams or medical procedures. Commonly used in healthcare outpatient centers, spas and diagnostic imaging they're perfect surface barriers for furniture and mattress retailers.
Durable enough to last an entire session, cellulose barriers are typically used once then are tossed in the garbage at the end of the cycle. Bulk packed, these single-use barrier covers are hygienic, tear-resistant, absorbent, soft, inexpensive, convenient, easy-to-use and don't require much space to inventory. Designed to withstand rigorous activities and allow for full freedom of movement, surface barriers include pillow case covers, drape sheets and towels in various colors, sizes and compositions.
Poly-backed towels are typically used as patient bibs during dental procedures but they make ideal surface barriers for head rest areas on pillows and the sitting areas of cushions. Drape sheets are perfect for protecting large surfaces areas where consumers may lie, recline or sit and won't alter the interface experience. Place drape sheets to protect mattress from resting shoes, sneakers and boots. Pillowcases offer a cost-effective alternative in disposable bedding while still providing absorbency and a fluid barrier.
Single-use hygienic surface barriers are packaged folded and can be neatly stacked throughout the stores for consumers to grab, easily handed to shoppers as they enter the store. or better yet, can be carried by a sales associates and unfolded as are part of the presentation. MDS has many surface barrier styles available at MDSassociates.com and more styles available off-line. If you don't see your item listed please contact us with your requirements! Cover, protect and instill consumer confidence today, just tap the link and ....
America-Together We Will Prevail!
Monday - Friday 8:30am - 4:30pm Eastern Standard Time
+800-274-4637 | +716-668-4001 | [email protected]