Stop Drinking Adult Kool-Aid

®

& Try DRINKABLE PPE

®
If It's Good Enough

for

Olympians, It's Good Enough

for

YOU!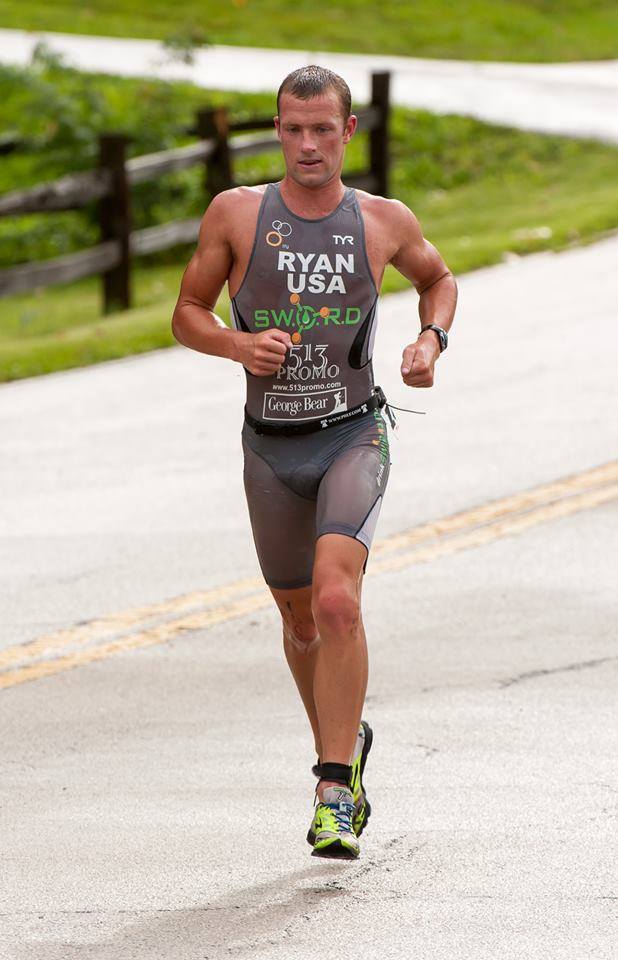 Olympic athletes are born with a natural talent and are very dedicated. They devote their lives to the sport they love and train for many hours a day practically every day. They are also very cautious about what they put into their bodies.
When training, working or competing in the hot, humid weather, it puts individuals at risk to dehydration. Dehydration occurs when individuals use or lose more fluid than they take in, and the body doesn't have enough water and other fluids to carry out its normal functions. For example, if you don't replace lost fluids due to excessive sweating you will get dehydrated.
The symptoms of dehydration differ depending on the condition and may begin to appear before total dehydration takes place. Some mild to moderate dehydration symptoms include:
fatigue

dry mouth

increased thirst

decreased urination

less tear production

dry skin

constipation

dizziness

lightheadedness or headache
Important electrolytes are also lost through dehydration processes. Electrolytes are minerals used by the body to control the muscles, blood chemistry, and organ processes. When this happens the body, organs, cells, and tissues fail to function as they should, which can lead to dangerous complications. If dehydration isn't corrected immediately, it could cause shock.
MAINTAIN PEAK PERFORMANCE!
SWORD® Performance is Drinkable PPE®. It provides tasty science-based hydration solutions to people who work hard. From Olympic to professional athletes, from firefighting to the industrial workforce, SWORD® Performance products are designed to help eliminate heat stress and heat fatigue so people can push their boundaries.
Athletes (especially runners, cyclists, swimmers and soccer players) exposed to direct sun aren't the only ones at risk for dehydration. In fact, some people have a higher risk for developing dehydration than others including people who wear PPE apparel. Also at great risk are operators working outdoors exposed to excessive amounts of heat such as welders, landscapers, firefighters, construction workers and mechanics. Other folks at risk to dehydration include:
older adults

people with chronic conditions

infants and young children

people who reside in high altitudes
Prevent Dehydration with Drinkable PPE

®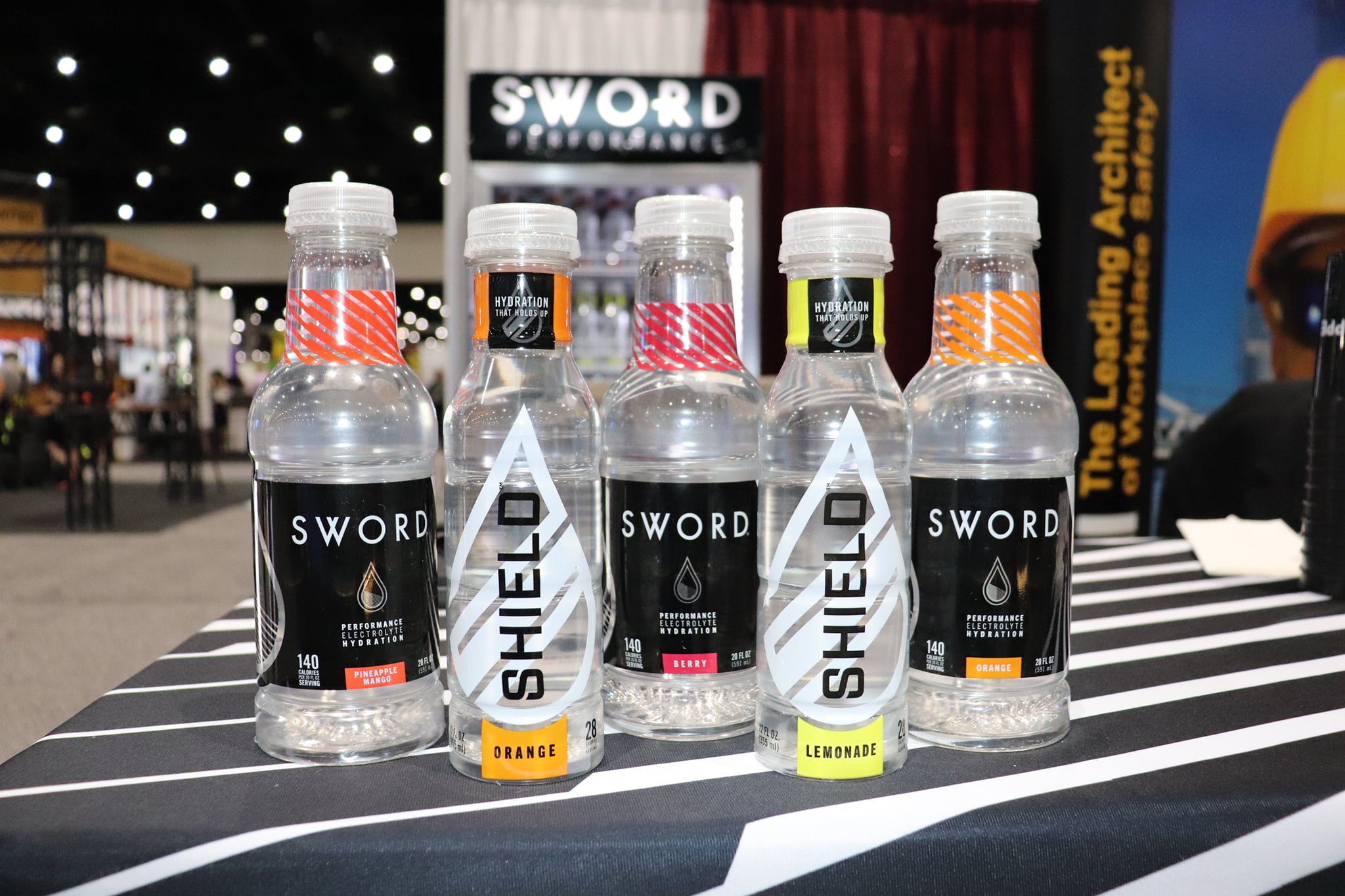 TWO PRODUCTS, TWO FUNCTIONS
SWORD® Performance electrolyte-containing rehydration products are developed by doctors and backed by science to prevent dehydration. Available are three natural hydration products:
select +SWORD® for peak performance in extreme heat, stress and physical environments when you're sweating and working hard.
select +SHIELD® for everyday light-physical mid-stress environments.

select

+SHIELD® ZERO

for everyday light-physical hydration with zero calories, zero sugar and zero artificial sweeteners that is diabetic-friendly.
SWORD® is a revolutionary and healthy electrolyte drink built to give your body the edge against the toughest challenges you face. Formulated to improve hydration and help fight heat stress and fatigue, SWORD® has everything you need to refuel during hard work or play.
Most of the time, we drink SHIELD®.
But when the going gets tough, SWORD® can't be beat.
ALL NATURAL, NO ARTIFICIAL ANYTHING
SWORD® is made from natural ingredients, sodium electrolytes, and a ground-breaking blend of carbohydrate fuel to keep your workforce going strong, even on the most challenging job sites. TaseAdapt™ delivers real fruit flavors that satisfy not overpower and proprietary time-released fuel works fast and sustains muscles and the mind for one hour of hard work without upsetting the stomach.
SHIELD® is a low-calorie, low-sodium drink with a purpose: to provide a great tasting, healthy option to quench thirst and stay hydrated without highly processed sugars or artificial ingredients. SHIELD®'s bold all-natural real fruit flavor will make you want to drink it all the time, the fact that it is low-calorie and low-sodium means you can. With no caffeine, high-fructose corn syrup or anything artificial, consuming SHIELD® helps your workforce prevent dehydration, improve mental clarity, and maintain productivity.
SHIELD® ZERO

is an electrolyte enhanced water that is diabetic friendly.

SHIELD® Zero

is a full-flavored healthy hydration beverage with balanced electrolytes that hydrates better and faster than water with zero sugar and zero artificial sweeteners.
Dehydration occurs when you're not getting enough fluids. Whether it's from exercising, cancer treatment, hot weather, or an illness, dehydration can quickly become dangerous — no matter the cause. You can help prevent dehydration by drinking plenty of SWORD® Performance products throughout the day, but first you need to tap the link and …
Orders. Questions. Volume Discounts. Special Requests.
+800-274-4637 | +716-668-4001 | Fax +716-668-4496 | [email protected]
"We Want You to Return Home Safely Everyday"