Featured News - Current News - Archived News - News Categories
Suffering from Glove Guilt?
by mdsassociates
Thu, Jun 9th 2022 08:00 am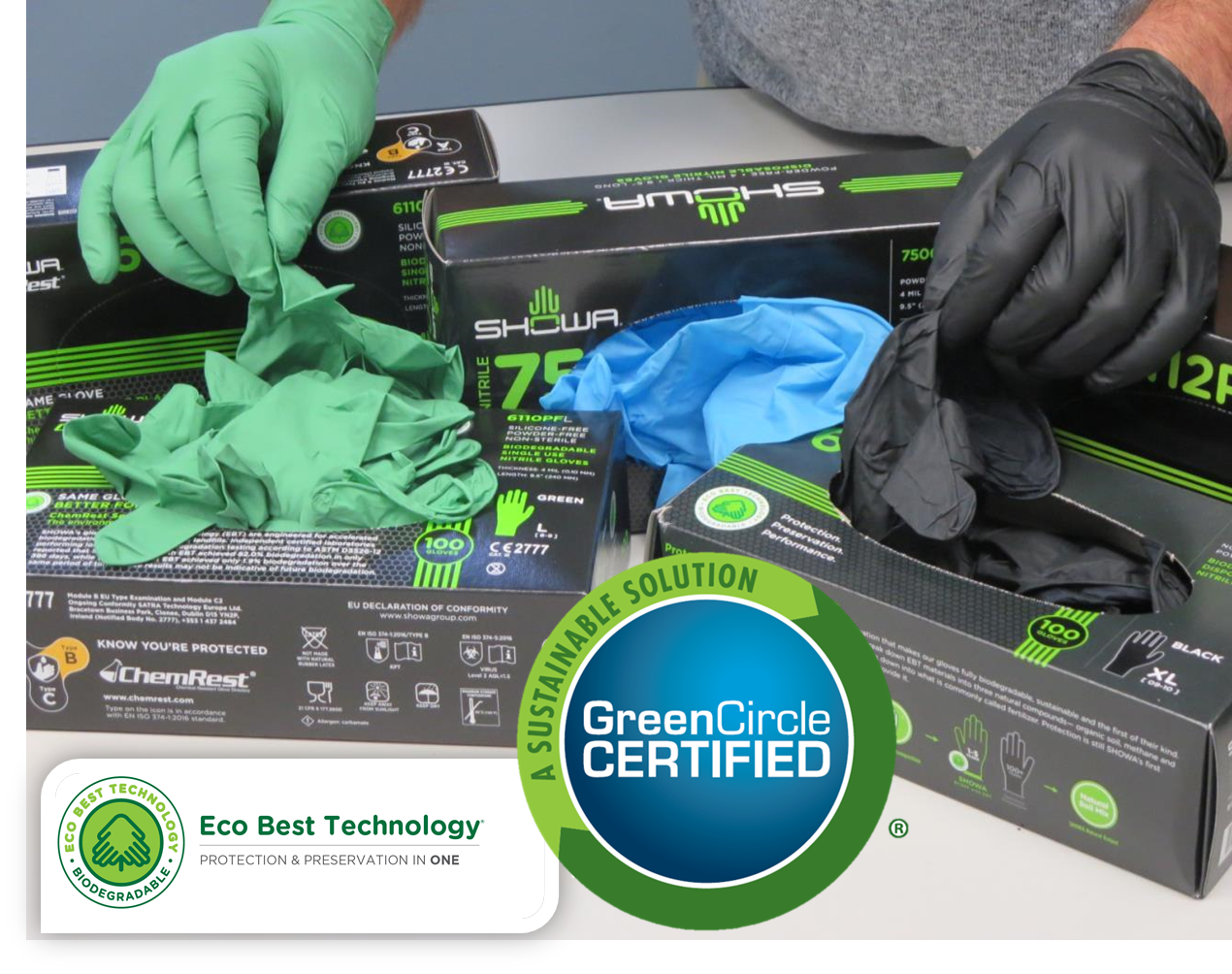 Rid the Glove Guilt and Try SHOWA® Biodegradable Gloves

While single-use gloves are critical contamination control and PPE, an estimated 100-Billion pairs are tossed in the garbage each year creating more waste in landfills.
We appreciate the protection they provide, however it can feel very wasteful disposing several pair per day, or tossing after very short uses. Disposable gloves can take up to 100 years to break down, creating this "Glove Guilt."

SHOWA® The Original Inventor of Nitrile Gloves
Taking the next step in sustainability, the SHOWA® brand of single-use nitrile gloves has achieved the GreenCircle certification for single-use gloves that meet all the necessary qualifications to be certified for biodegradable claims. The ASTM D5526 certification demonstrated that SHOWA® EBT gloves achieved 82% biodegradation in only 386 days, while gloves without EBT achieved only 1.9% biodegradation over the same period of time.
SHOWA® Biodegradable Gloves also feature
100% Nitrile to avoid Latex allergy risks
Chlorination for more comfort, grip and increased chemical resistance
Silicone free for safer skin
Powder free to avoid workplace contamination
Low modulus: molds to your hand for greater fit
Accelerator-free version for sensitive skin
Chemical resistance
Heavy exposure chemical permeation testing
Inspection and quality control requirements – AQL 0.65 to 1.5
FDA food compliant
Biodegradable Eco-Best Technology (EBT)
-------------------------------------------------------------------------------------------------------------------------------
Related Articles