Featured News - Current News - Archived News - News Categories
Award Winner PowerForm® PF-95GY DriTek® EcoTek® Nitrile Exam Glove
by mdsassociates
Wed, Feb 22nd 2023 07:30 am
A "GREEN" Glove That Won Gold
2022 Gold Winner In Hand Protection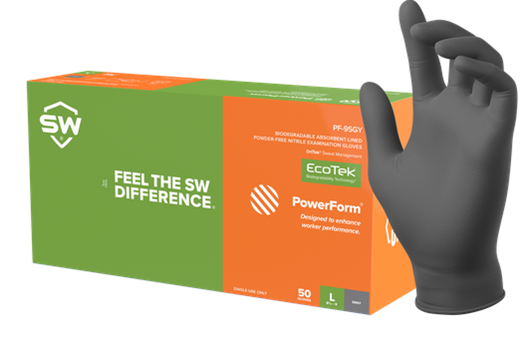 SW®, the industry's leader in glove innovation and sustainable glove solutions, is thrilled to have their PowerForm® PF-95GY EcoTek® Nitrile Exam Glove recognized by Occupational Health and Safety (OH&S) at the 2022 Industrial Hygiene Award.
This annual award program honors outstanding product development achievements in 18 categories of health and safety manufacturers whose products or services are considered particularly noteworthy in their ability to improve industrial hygiene.
PowerForm® PF-95GY features a 8.2-mil thick glove, dark gray color, 100% latex-free nitrile gloves constructed with DriTek® comfort technology. DriTek® moisture-wicking flock-lined system is an absorbent lining that naturally manag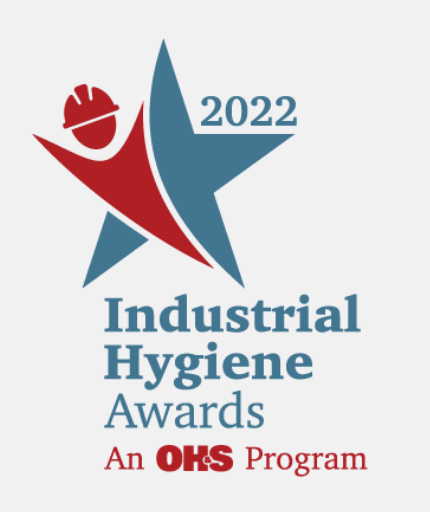 es sweat/perspiration for drier, cooler, more comfortable hands and easy donning and doffing.
The winning glove is made with full texture to secure grip, FDA approved medical exam grade for the handling of infectious fluids and pathogens. PowerForm® PF-95GY has also been cleared and tested for use with chemotherapy drugs, fentanyl and simulated gastric acid.
These latex-free gloves feature a GreenCircle Certified properietary glove formula that accelerates breakdown in landfills without any performance loss. SW® gloves with EcoTek® technology will biodegrade by 92.6% in only two years and 6 months under test method ASTM D5526-12 without any loss in performance or comfort.
When workers are comfortable, they're more likely to wear gloves when they need them. Losing a key employee or employees to dry, irritated skin is unacceptable now-a-days. With the PF-95GY PowerForm® Nitrile Gloves, operators can now wear disposable gloves in comfort and confidence. What are you waiting for? Prevention is only a click away!
-------------------------------------------------------------------------------------------------------------
Related Articles