Featured News - Current News - Archived News - News Categories
Prevent Acetone Exposure with Sustainable Eco-Tek® Gloves Featuring Breach Alert™
by mdsassociates
Fri, Oct 7th 2022 08:00 am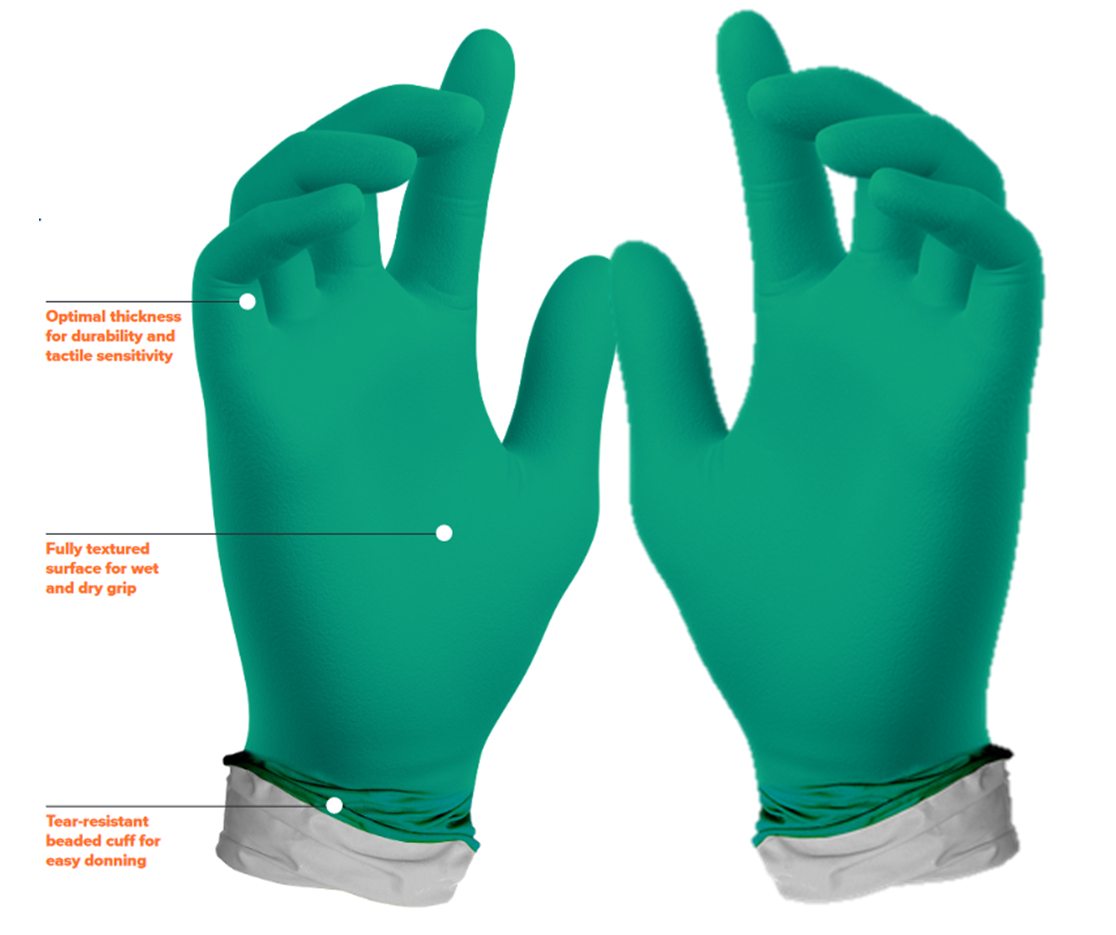 Prevent Acetone Exposure with Sustainable Eco-Tek® Gloves Featuring Breach Alert™
If your establishment offers a variety of cosmetic treatments or services for men and women that include professional manicures, pedicures and nail enhancement then you most likely use some type of professional nail polish remover such as acetone.
Acetone-based removers are faster at removing nail polish, nail glue, glitter polish, artificial nails and are critical for removing gels or acrylics with ease, saving professional nail technicians time and energy. But exposure to acetone has a downside as technicians can suffer damage to their own nails, cuticles and skin.
Breach Alert™ Technology Signals that it's Time to Change the Gloves Being Worn
These SW® PF-95GW PowerForm® Disposable Nitrile Exam Gloves feature Breach Alert™ Visual Detection Technology that provides a durable 2-layer construction with a contrasting inner white color, allowing the wearer to immediately identify potential punctures or tearing.
EcoTek® Accelerated Biodegradation Is Better For the Planet
As an added bonus, these disposable gloves are GreenCircle Certified biodegradable and made with EcoTek® sustainable technology, which accelerates the glove breakdown in landfills and makes them a healthier solution for the planet without sacrificing performance, texture or protection for the wearer!
------------------------------------------------------------------------------------------------------------------------------
+ Learn more about Sustainable Eco-Tek Gloves featuring Breach Alert™ for use with Acetone here
+ Shop SW® PF-95GW PowerForm® Disposable Nitrile Exam Gloves featuring Eco-Tek and Brech Alert™ here
Related Articles