WELLS LAMONT'S LINE OF CRITICAL ENVIRONMENT (CE) HAND PROTECTION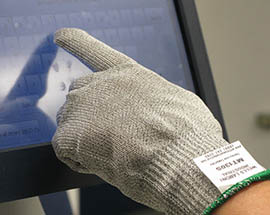 A cleanroom is a controlled manufacturing environment that is engineered to protect the production of products by filtering unwanted contaminates or pollutants like dust, airborne microbes or vaporised particles from negatively affecting a product's quality or integrity.
Cleanrooms are a necessity in regulated industries or critical manufacturing environments during applications where it is critical to minimize particulates. As a first line defense, specialized or cleanroom friendly hand protection is typically required in semiconductor manufacturing, aerospace, pharmaceutical manufacturing, healthcare (USP 797), paint lines, the rechargeable battery industry, life sciences and many other fields that are highly sensitive to environmental contamination.
There are four main groups of contaminates:
Particles usually carried on air currents are called airborne contaminants. Particles are solid matter such as human skin flakes, dust, flakes, dust and fibers from clothing, particles from production materials or from tooling and equipment.
Microorganisms such as bacteria can be extremely dangerous if they are allowed to contaminate medicines that will be administered to people who are injured ir sick, or if they contaminate food and cause poisoning.
Chemicals can react with the product and cause changes to the formulation or destroy the product.
Electrostatic discharge is energy given off by the human body. in some cases this discharge can be as high as 35,000 volts. Electrostatic charges are dangerous un two ways, First the energy attracts particles and as these particles colonize in one place, they cause particulate damage. Second the discharge itself can cause severe damage to the product.
Cleanroom gloves differ from conventional gloves as they are constructed with non-conductive fibers, non-shedding glove coatings, low-lint yarns that are specially packaged in fiber free packaging. Many cleanroom gloves are available as clean-processed or sterilized prior to use to further reduce contaminates. Facilities such as laboratories, automotive paint lines, electronics and semiconductors, circuit board, and biomedical device manufacturing operations utilize specialized cleanroom gloves within their processes.
Wells Lamont Industrial works with the best engineered glove technologies available on today's market to create their critical environment (CE) product line of hand protection. Critical environment gloves are uniquely designed to provide hand protection, while simultaneously protecting the processes, equipment and/or product you are handling as well.
Cut-Resistant Glove Liners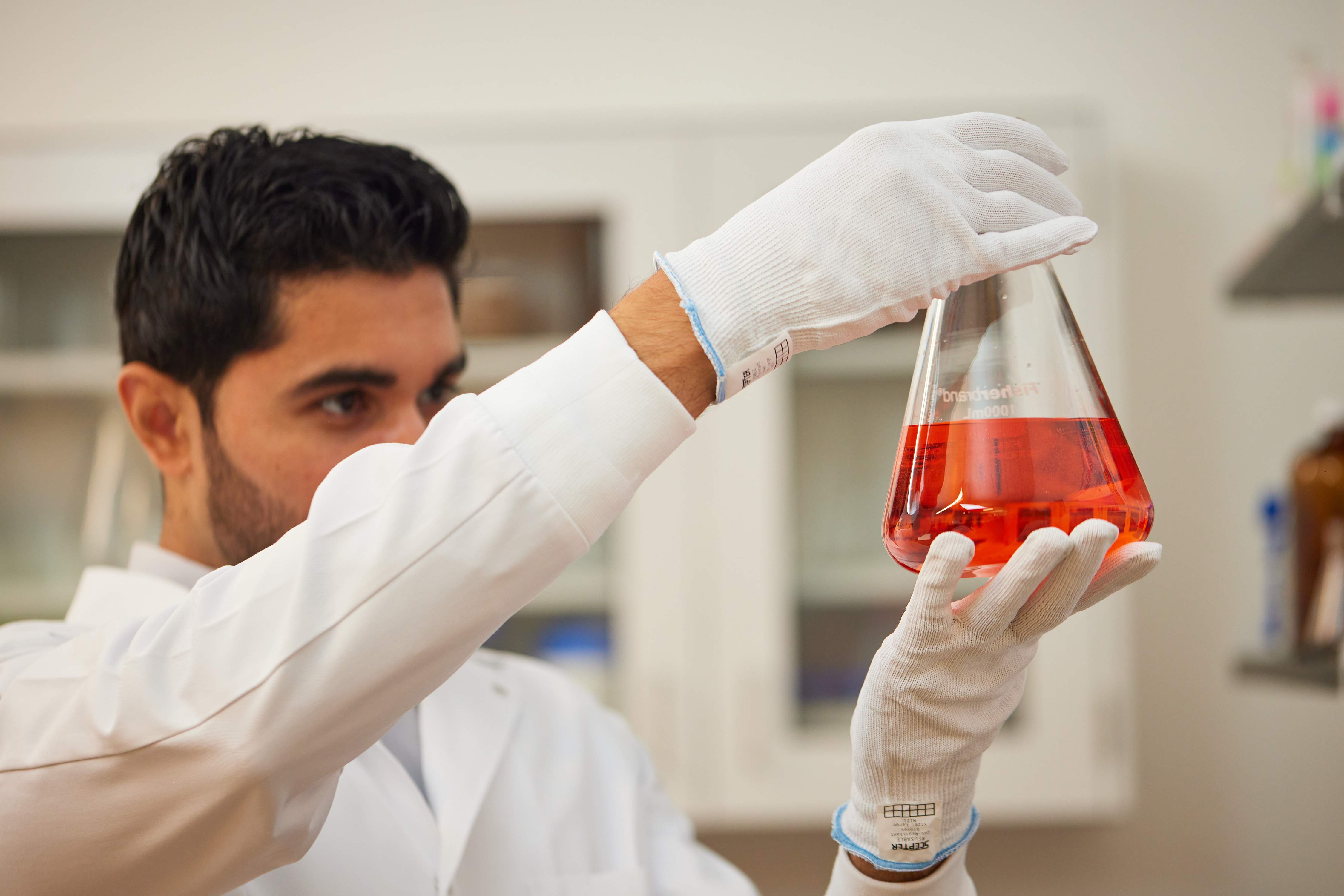 These seamless knitted gloves liners offer additional cut protection when worn underneath another glove. They can also be worn by people with latex allergies. The liner creates a barrier between the hand and latex, reducing the incidence of allergic reactions.
The Spec-Tec™ and Scepter ™ cut resistant liners also protect hands from prolonged exposure to latex and have a high level of tactile sensation. Spec-Tec styles are available in sterile and non-sterile and are ambidextrous designed.
Scepter™ and Spec-Tec™ liners provide cut-resistance for pathologists, coroners, orthopedic surgeons, hospital waste handlers, trauma surgeons and general surgeons.
Nylon Liners
Wells Lamont offers reusable and disposable nylon glove liners. They can be worn by people with latex allergies. The liner creates a barrier between the hand and latex, reducing the incidence of allergic reactions. Nylon liners can be worn in environments where latex glove use is required, without needing additional cut resistant properties.
Sterile Gloves
Sterilized gloves are used in controlled environments where prevention of contamination is needed. Each sterile glove comes in a sterile package that must be opened prior to wear. A Certificate of Conformance is included with each shipment, with an expiration date of 2 years noted on the packaging.
Wells Lamont CE gloves also comply with industry regulations concerning gloves that are deemed appropriate for controlled environments. CE gloves and liners are often used to handle delicate parts and are designed to help protect products from human residuals and skin oils. They also carry gloves that are lint-free and low-linting to better service the needs of special customers.
Most styles are also machine washable and resist shrinkage, increasing the usage cycle of the product, making them an economically sound choice. Many of the products in this section have been manufactured in Philadelphia and/or Mississippi in accordance with the standard set for ISO 9001:2015.
Wells Lamont Industrial is dedicated to protecting the hands that greet others. They will continue to expand on the industry precedents set over 100 years ago to bring customers superior quality, innovative engineering and responsive service. Prevention is just a click away. What are you waiting for? All you need to do is tap the link and ...
Call or Click Today Monday - Friday 8:30am - 4:30pm EST
Free Shipping on Orders Over $499
Questions. Samples. Special Requests. Volume Discounts.
+(800) 274-4637 | +(716) 668-4001 | [email protected]
"We Want You to Return Home Safely…Every Day"