Featured News - Current News - Archived News - News Categories
Endura® Cotton Back Leather Palm Gloves
by mdsassociates
Wed, Jan 9th 2019 08:30 am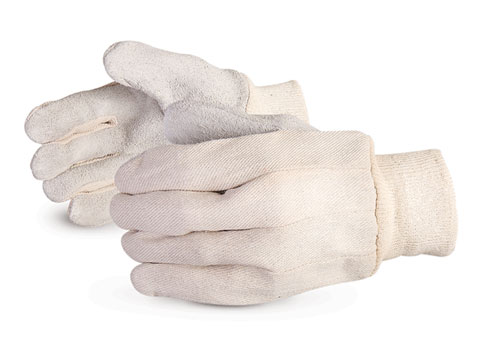 Safety compliance regulations often require operators to wear mandatory hand protection when working but the drawback to wearing a pair of protective work gloves is that most styles do not allow vapor to escape, or breathe and when worn all day, they become very hot.
To offset heat build-up, many seek the comfort of cotton but the drawback to wearing cotton work gloves is they will deterioriate quickly in the presence of abrasion.
These general purpose Endura® Leather Palm Work Gloves with Cotton Backs are not designed for rough or sharp environments but they provide plenty of gripping power, abrasion-resistance, flexibility, plus they are lightweight, inexpensive and will keep the hands clean. Quality made by Superior Glove®, they are soft and breathable and allow heat to escape making them extremely cool and comfortable to wear. They are the perfect solution for operators with busy hands!
____________________________________________________________________________________________
Related Articles