Featured News - Current News - Archived News - News Categories
Aurelia® Fentanyl-Resistant Nitrile Gloves
by mdsassociates
Wed, Nov 6th 2019 08:00 am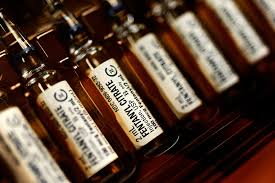 Latex-Free Single-Use Gloves Tested and Approved for Fentanyl and Chemotherapy Drug Resistance per ASTM D6978-05 Standard
Fentanyl is a powerful synthetic drug that's similar to morphine and heroin but is 50 to 100 times more potent.
Fentanyl and its analogs are members of the class of drugs known as rapid-acting synthetic opioids that alleviate pain. Other drugs in this class include fentanyl analogs, such as acetylfentanyl, butyrfentanyl, carfentanil, alfentanil, sufentanil and remifentanil.
Fentanyl acts quickly to depress central nervous system and respiratory function. Exposure to fentanyl may be fatal. These drugs, along with other fentanyl analogs which are not approved for medical purposes, are extremely dangerous when used illicitly. Relatively easy and inexpensive to manufacture, fentanyl is often mixed with heroin or cocaine and it's turning up more on the streets as dealers strive to meet still enormous demand for opioids in the U.S.
NIOSH has identified emergency responders and healthcare workers and other personnel in hospital and clinic settings as at-risk groups for exposure to fentanyl and its analogues. The best defense starts with the proper hand protection and we have just the solution for you.
Aurelia® Gloves (a division of Supermax Healthcare) is a leading international manufacturer of latex-free synthetic and natural latex disposable gloves. Since 1989 Supermax has provided superior quality hand protection products across the world to industries and individuals who depend on our gloves for their protection, safety, and piece of mind.
For over 20-years Aurelia® Gloves has been a preferred glove brand in America for their consistent quality and comfort. Today, they are proud to announce five styles of latex-free gloves certified safe for handling fentanyl and chemotherapy drugs. Available in different colors, mil-thicknesses and grip textures, Aurelia® has a glove for you.
+read more about Aurelia® Fentanyl-Resistant Gloves here
_____________________________________________________________________________________________
Related Articles