Featured News - Current News - Archived News - News Categories
Guard Nitrile Grip Gloves Compares to Gloveworks® & Grippaz® Brands
by mdsassociates
Sat, Jul 16th 2022 08:00 am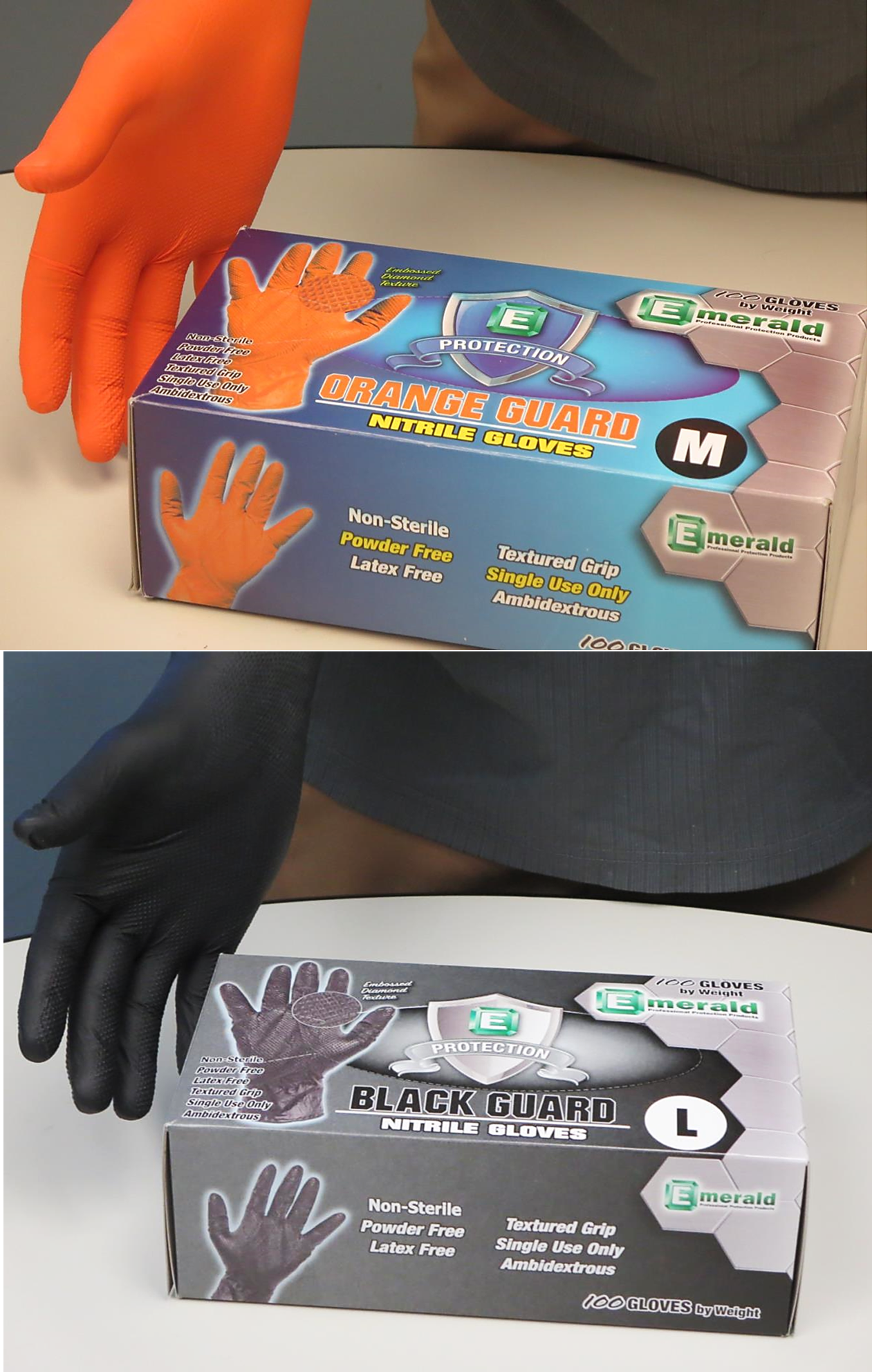 Serious Disposable Nitrile Grip Gloves for Serious Pros
Disposable type gloves are commonly worn by those who handle or are exposed to chemicals, oils and cleaners. The best disposable glove material for industrial chemical handling applications is nitrile.
Nitrile provides the best breakthrough times among disposables against dangerous chemicals in petroleum-based products, brake cleaner, auto paints, fuels, oils, and solvents.
Disposable gloves are slick by nature and when oil, grease, hydraulic fluids, detergents, soaps and water coat the surface of the glove and tool, it could result in a personal hand injury or product damage. From micro-texture to fish scale patterns many glove factories have introduced innovations in glove textures in an attempt to aid workers at greater risk of slippage.
Same Performance at HALF the Price - No MAP Pricing!
If you currently use Grippaz® brand gloves from PIP® or use Ammex® Gloveworks HD brand gloves and grown tired of inflated prices or minimum advertise pricing (MAP pricing), then check out these heavy-duty nitrile grip gloves from Emerald Personal Protection Products available at a fraction of the cost.
Guard™ Extended-Use Nitrile Gloves with Raised Diamond Textured Traction Grip
Available in popular black or hi-vis orange colors, Emerald's disposable extended-use latex-free Guard™ brand gloves feature innovative raised diamond texture technology on virtually all of the glove's gripping area, allowing liquids to pass through and enabling greater surface contact and grip in wet conditions. The 7-mil thickness provides greater tear and pouncture resistence while also providing almost 5X longer breakthrough times.
-----------------------------------------------------------------------------------------------------------------------------
+ Learn more about Emerald Guard Nitrile Gloves with Raised Diamond Textured Traction Grip here
+ Shop and Save on Emerald Orange Guard Nitrile Grip Gloves here
+ Shop and Save on Emerald Black Guard Nitrile Grip Gloves here
Related Articles