Featured News - Current News - Archived News - News Categories
The IMPACTO® Neck Support System
by mdsassociates
Wed, May 25th 2022 08:00 am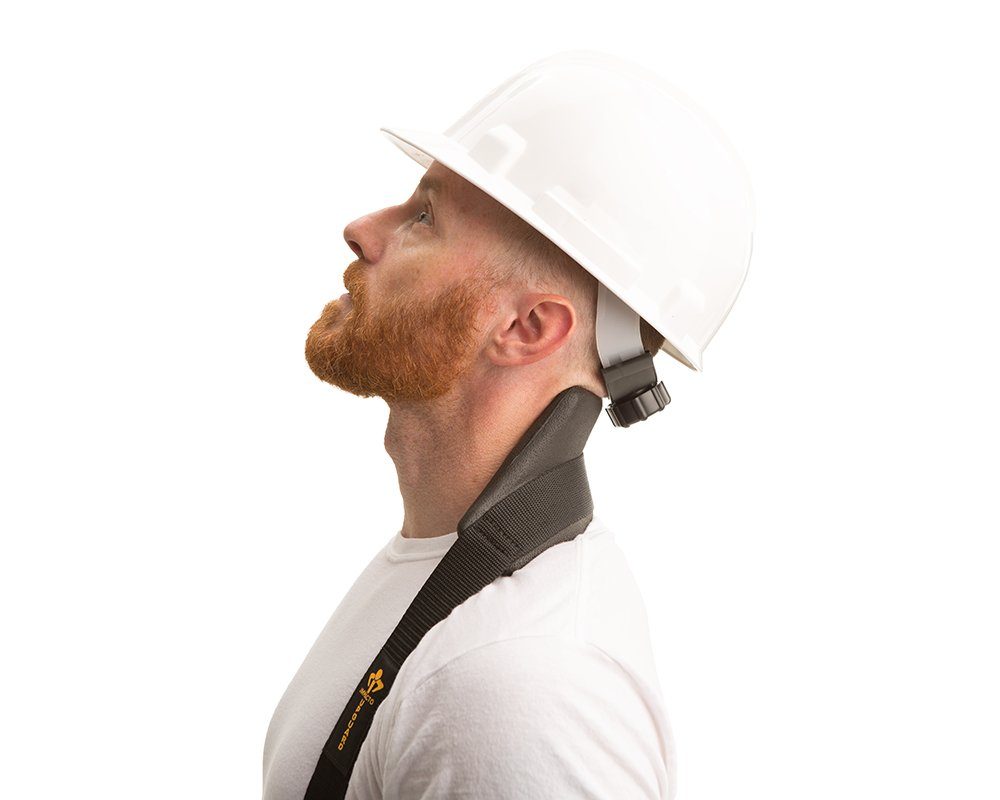 Help Reduce Neck Pain, Fatigue and Injury for Workers That Must Look UP
Tilting your head back, when done over and over again or for sustained periods of time, can cause an injury to the neck referred to as repetitive strain injury (RSI), also known as cumulative trauma disorder (CTD).
Injury Prevention is Critical and Possible with Impacto®
The Impacto® Neck Support System is doctor designed and approved, and can be easily implemented to help preserve the anatomical integrity of the neck when worn regularly and before symptoms appear.
Resting on the upper back and approaching the neck when the head is extended or tilted backwards, this support system serves as a reminder to restrict motion and limit extension as opposed to completely blocking the motion. The system is constructed of a lightweight molded polyurethane foam that cradles the neck and adjustable fire-retardent straps with large capacity clips that attach securely to the waist for maximum comfort and durability.
Ideal for mechanics, forestry, painting, plumbing, carpentry, electrical work, building maintenance, drywall installation, operating lift trucks, working on assembly lines, utility jobs, washing windows, automotive, maintenance and more!
------------------------------------------------------------------------------------------------------------------------------
+Learn more about preventing long-term damage with the Impacto® Neck Support System here
+Shop for your Impacto® Neck Support System here
Related Articles