Featured News - Current News - Archived News - News Categories
Don't Get a Red Neck. Wear EZ-Cool® Hard Hat Visor Neck Shades
by mdsassociates
Tue, May 17th 2022 08:00 am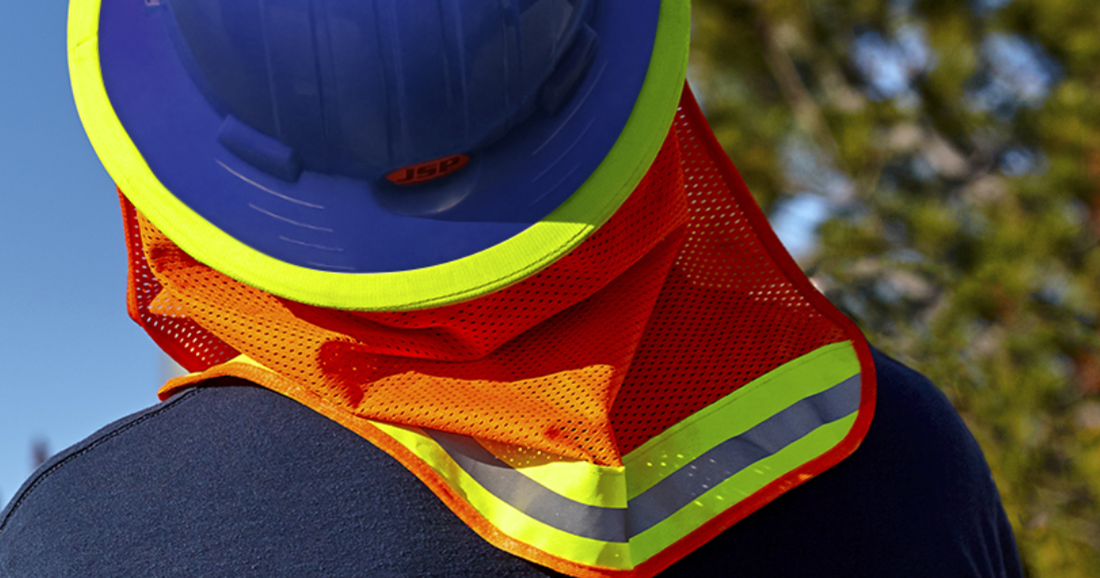 Don't Let Your Neck Turn Red Under The Summer Sun
Soon the summer sun will be emitting powerful sun rays and if not protected, it can cause serious damage to the skin, especially for landscapers, contractors or anyone that calls the outdoors their office. If there's one injury that will hinder productivity it's sunburn, and if there's one body area prone to a sunburn, it's the neck region.
Protection From The Summer Sun
To protect exposed skin from the sun's harmful rays, outdoor workers need to have the proper sunscreen accessories available such as sunscreen lotion or a sun blocking product. Popular amongst outdoor laborers are hard hat visor neck shades that screen the workers from the sun's damaging UV rays, alleviate the toll it takes on productivity and skin, and sustain hydration.
Designed to fit virtually all full brim hard hats, the EZ-Cool® Hard Hat Visor and Neck Shades from Protective Industrial Products (PIP®) feature an elastic gathering at the back for easy, fast and secure draping on the safety helmet. An extended visor at the front blocks the sun from the worker's eyes while polyester/solid fabric drapes at the back to shade the neck. The EZ-Cool® Hard Hat Visor Neck Shade is available with or without Flame Resistance treatment (up to 25 washes).
EZ-Cool® hard hat sun blocking products are ideal for construction, automotive, mining, commercial fishing, highway contruction, roofing, farming, medical/emergency services, food services, oil rigging, industrial sites, sporting events and more.
------------------------------------------------------------------------------------------------------------------------------
+Learn more about staying protected from sunburns with the PIP® EZ-Cool® Hard Hat Visor and Neck Shades
+Shop PIP® EZ-Cool® Hard Hat Neck Visor Shades here
Related Articles