Featured News - Current News - Archived News - News Categories
Impacto® Anti-Impact Family of Specialized Industrial Hand Protection
by mdsassociates
Wed, Jul 20th 2022 08:00 am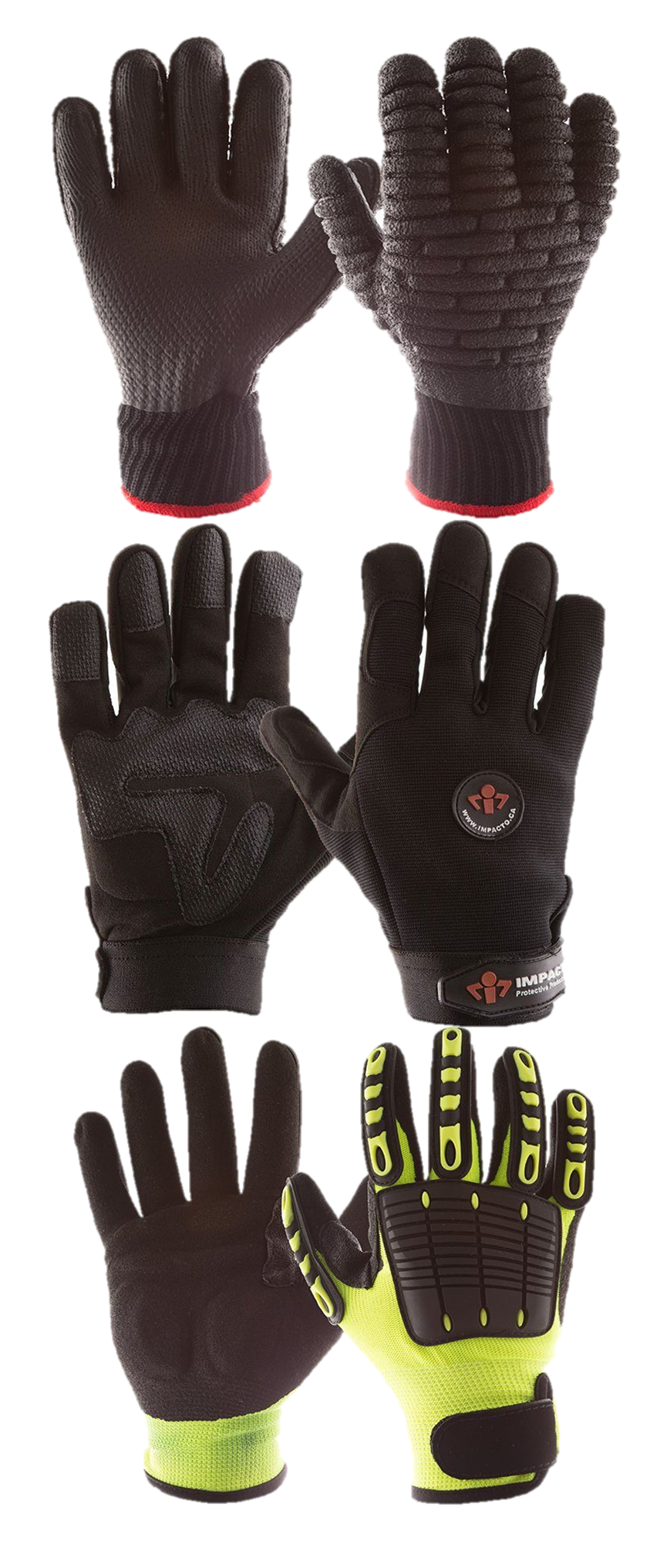 Impacto® Anti-Impact Family of Specialized Hand Protection
Impacto® Protective Products Inc. is a privately owned, Canadian company that serves the exclusive needs for worker safety. Since 1988, Impacto® has specialized in ergonomically designed personal protective equipment that reduces impact, vibration and repetitive motion in any work environment.
The Impacto® family of hand protection provides high-quality personal safety products to help protect workers reduce compensation claims while adding to overall employee wellness.
Anti-Impact Pod Work Gloves - BlackMaxx Heavy Hitters
The back of the hand is coated with heavy-duty cellular Chloroprene padding or pods designed to diffuse impacts. The palms of this glove are also coated with lightweight Chloroprene to provide maximize grip in wet or dry working conditions and the elastic construction snugs the hand for amazing dexterity and tactility.
Flexible Work Gloves - AV408 Mechanic's Gloves
Featuring synthetic suede leather palms, spandex backs, wrist and VEP padding strategically placed in the palm region to diffuse impact and shock, these anti-impact gloves offer superior protection.
Confined Space Work Gloves - NS28200 Back Trackers
These Impacto® Back Tracker Anti-Impact Work Gloves feature heavy duty TPR protectors on back of fingers, thumb and back of the hand to help protect against bruises and bumps. The antislip nitrile dipped palms offer excellent grip and the sewn-on palm pads protects from impact. With reinforced patches in the thumb web area and high-visibility elastic neon green nylon laminated fabric, these gloves keep the hands seen and safe.
------------------------------------------------------------------------------------------------------------------------------
+ Learn more about the Impacto® family of hand protection here
+ Shop Impacto® BlackMaxx Heavy Hitter Gloves here
+ Shop Impacto® AV408 Mechanic's Gloves here
+ Shop Impacto® NS28200 Back Tracker Gloves here
Related Articles