Featured News - Current News - Archived News - News Categories
Revolutionary Ultra-Thin Gauged Superior Glove Work Gloves
by mdsassociates
Fri, Jul 8th 2022 08:00 am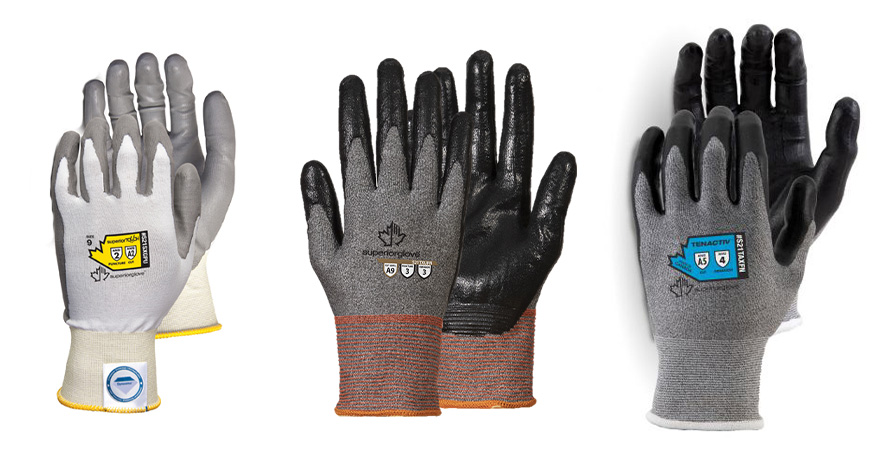 The World's Thinnest Industrial Cut Safety Gloves
The hands play an important role in most applications that we perform. Tasks such as swiping, windshield installation, fine parts or electronic assembly require fine motor control and dexterity.
Superior Glove® loves gloves and their glove engineers are driven to develop cutting-edge hand safety products that not only meet a specific safety need, but more importantly are constructed so workers will actually want to wear them while on the job.
Barehand Wear Experience that Elevates Compliance
Recognizing the need for ultra-sensitive hand protection, the glove engineers at Superior Glove® have raised the perfomance and safety bars once again and have created ultra-thin 21-gauge seamless knitted work gloves that provide wearers with bare-hand wear experience!
S21TXUFN - At only 3.65mm thickness, these ultra-lightweight, touchscreen compatible TenActiv™ 21-guage semaless knitted gloves are palm coated with ultra-thin nitrile to provide a powerful grip in wet, oily and dry environments while providing cut level A9 protection against extreme cut hazards
S21SXGPU - Constructed with an ultra-light weight 21-gauge yarn made of Dyneema®, these S21SXGPU Superior Touch® Industrial Work Safety Gloves provide cut level A3 resistance, amazing dexterity and provide flexible gripping power that makes handling or manipulating small parts much easier and more effective.
S21TAXFN - For moderate level A5 cut-protection, the lightweight TenActiv™ S21TAXFN 21-gauge seamless knit gloves are palm coated with foam nitrile, touchscreen-compatible and provide a powerful grip in wet, and dry work environements.
-----------------------------------------------------------------------------------------------------------------------------
Related Articles