Waste

&

Recycling PPE Safety Management
I was a little taken back to learn that waste management is one of the more dangerous industrial activities, then I thought about it for second. Municipal solid waste collectors (MSW) not only have to contend with moving traffic but also contend with manual lifting and hauling of multiple garbage bags full of unseen dangers while material handlers (sorters) employed at material recovery facilities (MRFs) and transfer stations manually sort through waste streams in order to isolate recyclables.
What's Lurking?
Clinical waste disposal carries with it a risk of serious and possibly life-threatening infection. Lurking among the refuse could be anything from a dirty diaper to toxic or hazardous materials, but feared the most are the items that can cut or puncture the skin.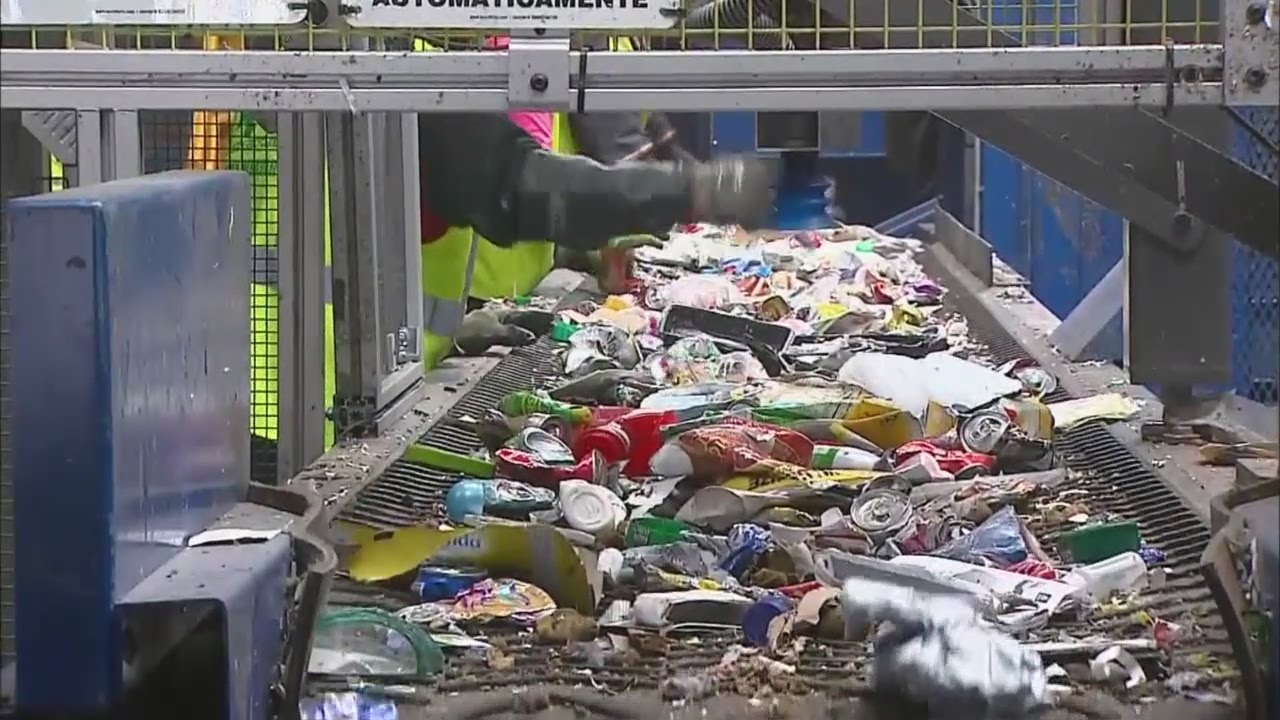 Jagged or sharp items such as metals, plastics and lumber can cut flesh and having an open wound on a dirty mobile truck puts operators at grave risk to infection. But feared the most are puncture injuries from unregulated disposal of syringes.
Despite advances in sharp disposal and drop boxes, many used syringes are sadly disposed in residential garbage and they can transmit blood­borne diseases such as hepatitis, tetanus and HIV/AIDS that could lead to life-threatening or long-term chronic disease.
Accidental needle stick injuries pose a considerable expense to the MSW employer as well. Further medical testing, lost days and increased compensation costs are just a few.
Due to rising healthcare costs and the ability of individuals to provide their own injections, household use of needles is increasing. As of 2004, the Coalition for Safe Community Needle Disposal estimated that as many as 8 to 9 million Americans administered their own injections at home and that more than 3 billion syringes and lancets are disposed of in the household trash each year. It is expected that there will be a 165 percent increase in Americans diagnosed with diabetes over the next 50 years, which will only add to the needle disposal problem. Protecting today's worker is more important than ever.
Puncture Protection PPE Clothing
The hands and arms are vulnerable when throwing bags into collection vehicles, and needles in black bags (being carried) often bang against legs which puts them at risk for injuries as well. Consider providing suitable puncture resistant gloves and sleeve protectors to help protect limbs (especially if collecting from known high-risk areas).
Puncture-Resistant Arm Sleeves
To protect the legs, TurtleSkin® offers protective chaps that provide advanced puncture protection for the entire leg. Weighing 6-ounces, the lightweight outer shell is water resistant, breathable and are scientifically tested to repel large rattlesnake strikes! Popular among hunters, hikers, ranchers and rail workers, they are fast, easy and effective against punctures! Shop for Turtleskin® Total Protection Chaps here+.
To protect the arms from needle sticks and other puncture injuries, we suggest wearing these arm guards along with protective gloves. Wearing a protective sleeve provides continuous barrier protection at areas prone to puncture injuries. The Turtleskin® Arm Sleeve Protector Plus has two layers of puncture resistant material that is flexible and comfortable to wear. The Superior® Punkban™ style sleeve features Velcro and thumb saddles designed to secure the systems in its proper place. You can shop for Punkban Sleeves here+.
Needlestick-Resistant Gloves
When handling refuse, protecting the hands from needle stick injuries is critical and MDS furnishes several different style puncture-resistant gloves and glove liners. The following gloves are our top picks but we encourage you to view Turtleskin's needle stick resistant safety gloves for the ultimate in hand protection. You can shop for Turtleskin Gloves here+
From the Superior Glove® line are two gloves that will protect against needlestick. The S10LXPB Dexterity® 10-gauge Knit Gloves features two layers of Punkban™ on the palms and wraps around the finger tips. The wrinkle-grip latex coating is excellent wet/dry grip. Check out their MXHV2PB Clutch Gear® Mechanics Gloves that feature Punkban™ on the front and back of the hands.
For high risk applications and sharp handling, the FCW400 MultiGuard PM+ 660 Gloves offer the most advanced and extended protection of Turtleskin's glove line. They feature 3 layers of Patented PM+ material to protect the entire hand and are designed for the most dangerous jobs involving high exposure to sharps and needle sticks. Made with a leather shell and three layers of CP puncture material, the CPL560 CP Secure 560 Gloves provide advanced hypodermic needle protection and high cut protection for the entire hand region making them ideal for medical waste handling.
Puncture-Resistant Boot Insoles
PAM® puncture-resistant industrial insoles from MEGAComfort® feature a flexible steel plate made from U.S. steel meeting and exceeding ASTM F2413-11 standards and are securely placed between a patented dual layer memory foam to prevent plate separation. PAM® insoles are ergonomically designed to provide greater heel and arch support, superior shock absorption, all-day comfort and are a lighter and less expensive alternative than steel shank industrial work boots. You can shop for Puncture-Resistant Insoles here+
Contact MDS Associates Monday through Friday 8:30am - 4:30pm EST.
+800.274.4637 | +716.668.4001 | [email protected]