Tablets

&

Modern-Day Farming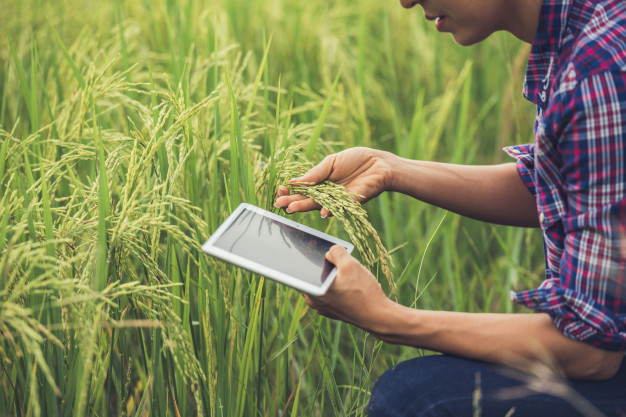 The completion of harvesting marks the end of a growing season, or the growing cycle for a particular crop. It is the time when farms or growers send workers to reap what they sow. Harvesting includes locating fruit to hand-pick, determining if it is ripe, and hand-cutting a particular part of the plant to keep within food industry standards and self-imposed high-quality standards.
As it turns out, there's more to harvesting than selecting, picking and placing the crop into a bushel. There's detailed processes to harvesting fruits, vegetables and it surprisingly includes the use of portable electronic tablets.
Keeping Records
Personal tablets are versatile, flexible, portable and powerful electronic devices that are popularly used in homes, businesess and farms all over the country. They are used to shop, play games, watch movies, order foods and for recording data.
Not only is it poor business practice to not keep records of farming activities, it can be illegal not to keep records in order. Farm records can include any of the following: expenses, labor, chemical/pesticide tracking, harvest and yield records, planting records, shipping records, FSMA and Global GAP compliance records, and more. Traceability plays a huge role in practicing safe farming, as it is always important to be able to look back and see the full history of product, from planting to shipping. Keeping records in good order will vastly simplify this process, make auditing season a breeze and instill confidence with potential buyers.
Produce sold in the USA must additionally meet the FDA's Food Safety Modernization Act (FSMA) standards. To meet these standards, a rigorous auditing and record keeping system is required, to ensure safety and traceability of products being sold to consumers worldwide. Effective record keeping is also a must for an easy auditing season. The more accurate and precise records you have available for an auditor, the quicker and easier the process will be.
Modern Day Agriculture
There has been a recent trend for farmers and employees to drop the paper and go digital with their record keeping, using spreadsheets, orchard management software, or farm management software to manage the extensive data collection they need. This is where portable electronic devices such as a tablet computer can make the difference between financial success and failure.
A tablet is a portable personal computer, typically with a mobile operating system and LCD touchscreen display processing circuitry, and a rechargeable battery in a single thin, flat package. Tablets, being computers, do what other personal computers do, but lack some I/O capabilities that others have and minus the keyboard and computer mouse. Tablets allow portability, view ability and fill the void between laptop computers and cell phones. Tablets exchange valuable information when on the job and provide the perfect balance of thin and light portability with superior performance.
Preventing the Spread of Infection
Commonly shared among customers and co-workers, tablets can be a potential breeding ground for germs and bacteria that can be cross-contaminated to other surfaces or individuals. Due to the heightened awareness and very strict COVID parameters, many farms are now requiring disposable tablet barriers be used and changed everytime it is handled or signed.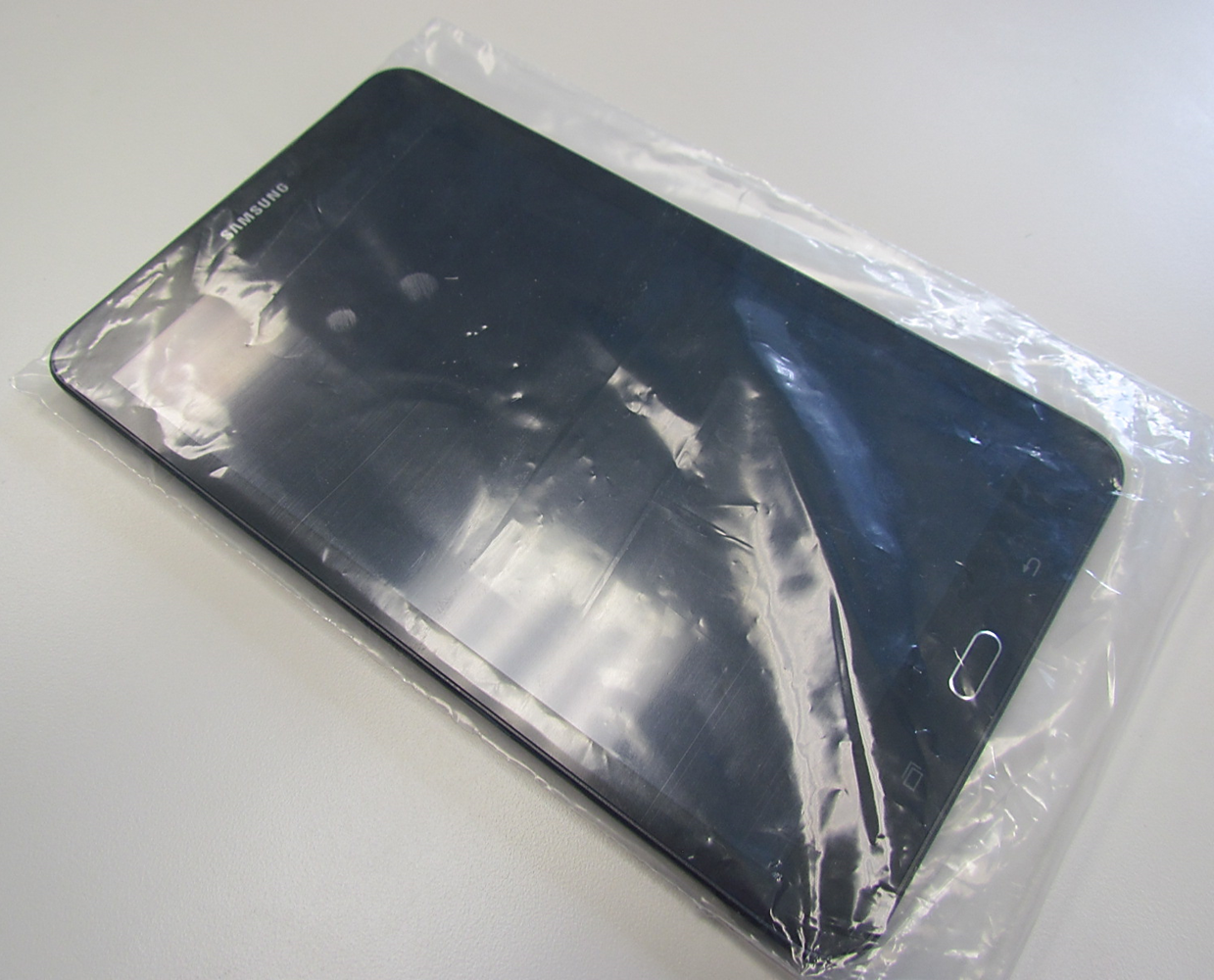 Shop Now
The spread of germs is an ever growing concern in the workplace and proper Infection Control includes minimizing cross-contamination or preventing the spread of infection. For a few pennies, you can now cover and protect your valuable mobile device with our convenient, easy-to-use disposable, touch sensitive transparent tablet covers. These high clarity barrier covers do not impede typing or swipe functions, can be used with a stylus and lastly, do not distort view. Affordable, easy and quick to use, disposable protectors simply slide over the device to create a hygienic and protective barrier against germs, debris and moisture.
We offer three styles in a variety of sizes. Our basic cover is open ended and is not sealable. It is ideal for high turnover applications with limited handling. Our second style features a flap-top closure and the third and more popular style is our resealable style that features a 1-1/2" peel and stick closure that can be opened and closed several times. Our re-sealable tablet covers provide the best protection of the versions we offer.
All styles meet FDA and USDA specifications for food contact!
1. Basic Tablet Cover: 1-mil thick, non-sealable (open ended) and available in 8" x 12", 8" x 14" and 8" x 15" sizes
2. Flap-Top Tablet Cover: 2-mil thick and available in multiple sizes
3: Resealable Tablet Cover: 1.5-mil thick, peal and stick closure can be used multiple times. Multiple sizes available.
These simple yet highly effective disposable barriers are the new trend in workplace, healthcare and hospitality cleanliness. For what amounts to a few pennies is translating into big gains in brand loyalty, customer satisfaction and confidence. Be sure to check out our wide selection of...
Monday-Friday 8:30am – 4:30pm E.S.T.