Hand Protection Solutions

for

Surface Disinfecting
The cost and scarcity of single-use gloves are forcing people to consider other hand protection options when applying surface disinfectants. MDS has chemical-resistant gloves that can keep you covered. Washable for re-use, these chemical protection gloves will help you conserve and save on those single-use gloves when used for sanitizing.
Unfortunately, many experts are claiming that covid-19 won't be going away for a while forcing businesses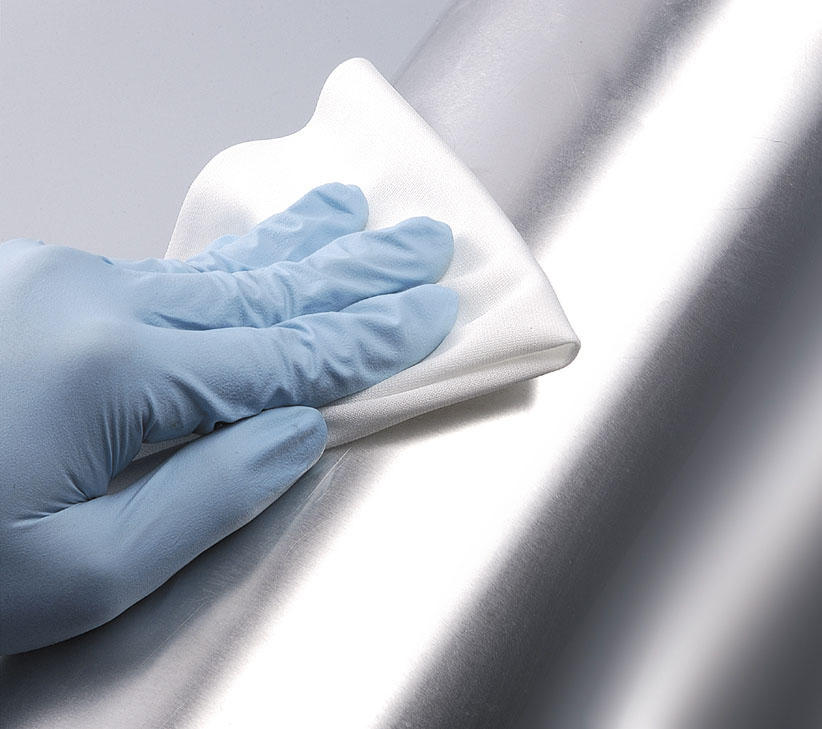 and homes to stand fast against the spread of this virus. Because the coronavirus can stay stable on surfaces for long periods of time, regular disinfecting is critical in preventing its' spread. Because disinfectants can be dangerous to handle with bare hands, gloves are worn to protect personal safety.
Single-use gloves have always been a critical component in infection control and reducing cross contamination. Typically a front line barrier defense against infectious agents they're are also used when handling disinfectant cleaners.
Increased global demand for and manufacturer allocations on single-use gloves has made these difficult to secure forcing businesses to ration their gloves for product inspections, food operations or patient exam use. Have you given thought about what you will do when your nitrile gloves need to be replaced?
There's cost-saving alternative hand protection solutions for applying surface disinfectants!
In case you didn't realize it, there are chemical resistant gloves that can help off-set the costs associated with the consumption of single-use gloves when used for surface cleaning and disinfecting. We've selected the following gloves based on costs, tactility, permeation (hold-out or chemical seeps) and degradation (physical changes that happen to a glove). Chemical-resistant gloves can be safe for re-use when they're properly washed and air-dried. Here are a few recommended styles for your considering.
-BUTYL GLOVES
Made in Ohio by Guardian Manufacturing, butyl outperforms the heaviest of single-use type nitrile gloves and nothing matches butyl's permeation and degradation. The reduced +5-mil and +7-mil style gloves are flexible, soft to wear, look and feel like a single-use nitrile glove, but be assured, butyl is a protective beast! In fact, one pair of butyl gloves can translate to using several thousand pairs of heavy gauge disposable type nitrile gloves.
-MAXICHEM® ATG® POLYMER GLOVES
MaxiChem® ATG® gloves from PIP® feature LiquiTech® certified barrier technology, gauntlet cuff, nonslip GripTech® Coating grip. They are flexible, tactile, comfortable and silicone free. These +MaxiChem® chemical protection gloves are Sanitised® treated to reduce bacteria and odors. Ideal for offshore petroleum, chemical sampling, acids, caustics, anodizing, solvent based cleaning, black and green liquor processes, oils, fertilizer and pesticides handling.
-CHEMSTOP™ CERAMIC-POWDER-GRIP GLOVES
These Chemstop™ 12-inch length nitrile gloves from Superior Glove® have a fantastic grip on slippery, oily surfaces and the tough coating is ANSI safety rated resistant to snags, punctures and abrasion. This +Chemstop™ glove resists oils, greases, organic solvents and is dipped on special ergonomically designed forms to give them superior fit, comfort making cleaning and disinfecting easier. The ceramic powder grip-coat is porous, channeling fluids away from the surface and allowing for an enhanced wet grip.
MDS has chemical-resistant gloves that can keep you covered. Washable for re-use, these gloves will help you conserve and save on those single-use gloves used for disinfecting. Now all you have to do is tap the link and …
Free Shipping on Orders +$499
America-Together We Will Prevail!
Monday-Friday 8:30-4:30 E.S.T.
+800.274.4637 | +716.668.4001 | in[email protected] | MDSassociates.com
"We want you to go home safely...everyday™"