Featured News - Current News - Archived News - News Categories
Rid DampRid and Rid the Water By-Product
by mdsassociates
Mon, Sep 17th 2018 08:30 am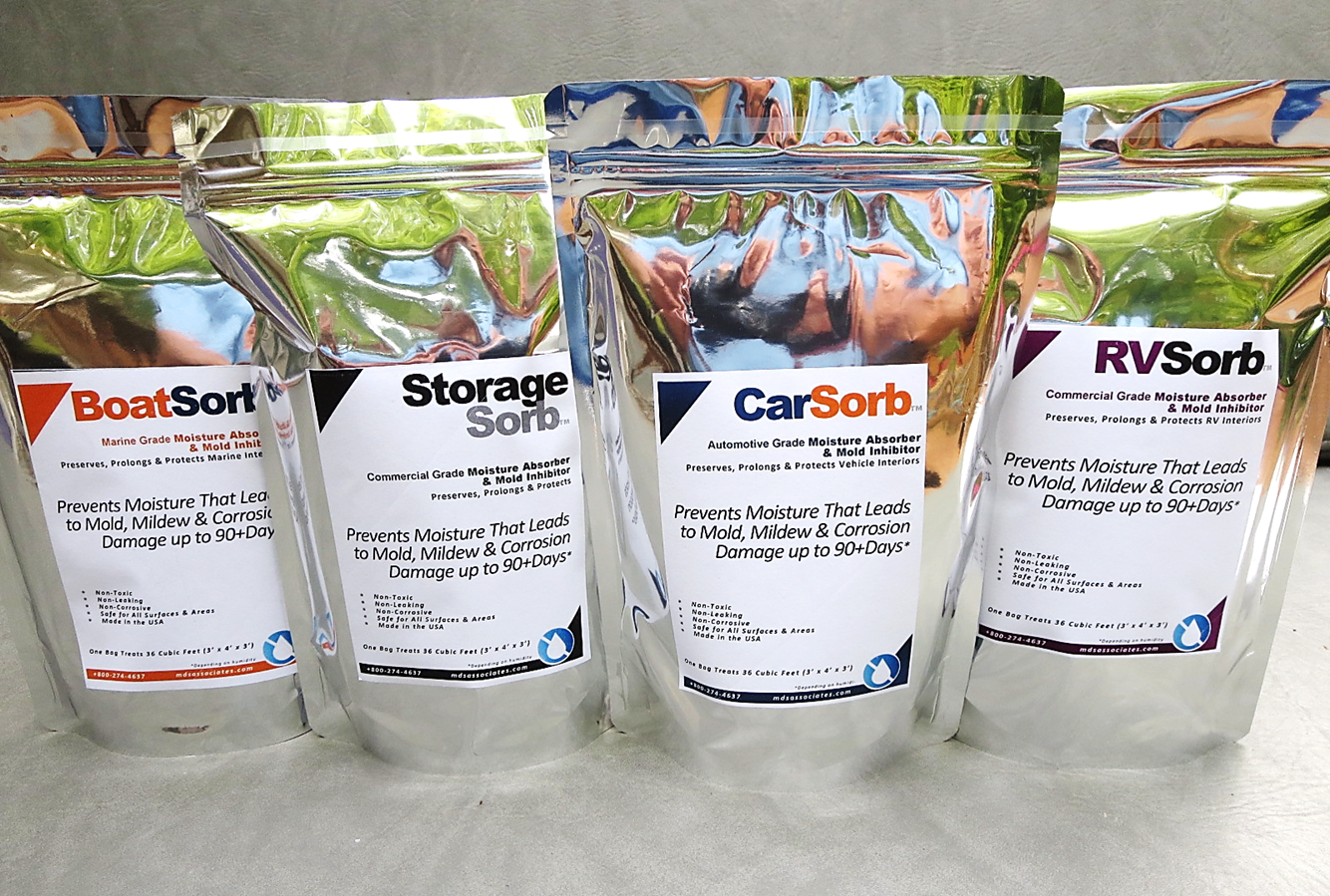 DampRid moisture absorbers are for sale in just about every major U.S. retailer, but after trying this moisture absorber many can understand why they are not used for commercial applications or by serious collectors.
If flushing or pouring out a container full of water is your thing, then you might as well skip reading this, but first a note of caution-remove that dehumidifier container before you hit the road or waterway...and oh yeah, don't trip on the way over to the sink!
Dehumidifers are purchased to protect sealed valuables from excess moisture that leads to serious damages so why anyone would want to introduce water back into the area they are treating just seems strange to me. Knowing the well being of my car, boat or RV interior revolves around a container or bag full of water by-product makes for a real long storage season. The last thing I need to see when I get my item out of storage is mold, mildew or rust because of a defective container that leaked, overfilled or accidently tipped over. And don't make the mistake that many others have-always remember to remove the absorber device from the car, boat or RV BEFORE you drive away or it could rupture!
Up to now, there hasn't been the perfect moisture absorber solution.
Stop Recharging and Pouring Out Those Moisture Absorbers! There is No Dehumidifier on the Maket That Can Do What Ours Can!
Our New Commercial Grade Storage Packs Maintain Optimal Humidity Levels and Attract, Capture, Convert Moisture to Starve Away Mold, Mildew & Corrosion and ALWAYS Remain in a Dry State!
+Read more about a new line of moisture absorbers here
_______________________________________________________________________
Related Articles