Featured News - Current News - Archived News - News Categories
Fully Coated G-Tek® PolyKor® X7™ Industrial Work Gloves
by mdsassociates
Tue, Jul 30th 2019 08:00 am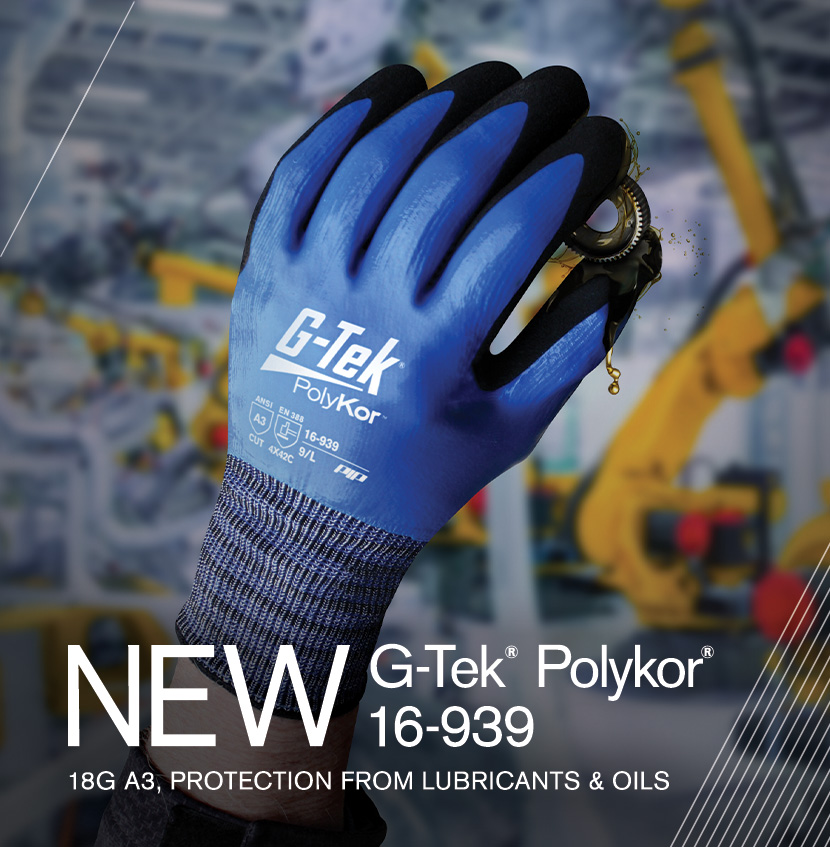 Industrial Hand Protection Against Lubricants, Oils, Liquids and Cuts
PIP® has recently introduced their new G-Tek® PolyKor® 16-939, a unique all-around fully coated industrial work safety glove.
It features a full-hand double dipped blue color nitrile coating that offers superior oil and liquid resistance. This full coating also helps keep the hands dry, extends the life of the glove and provides excellent abrasion resistance.
The ultra-thin 18-gauge seamless knit proprietary blended G-Tek® PolyKor® shell with X7™ technology provides a high degree of sensitivity, dexterity, breathability and A3 cut protection. These G-Tek® PolyKor® X7™ Grip Safety Gloves also function as touchscreen compatible work gloves to allow operators the ability to work with electronics in automated or fast paced professions, where speed and operator input is necessary.
___________________________________________________________________________________________
Related Articles