Featured News - Current News - Archived News - News Categories
New Endura® 378GKG4P 4PRO™ Driver Gloves for Serious Pros
by mdsassociates
Fri, Aug 28th 2020 08:00 am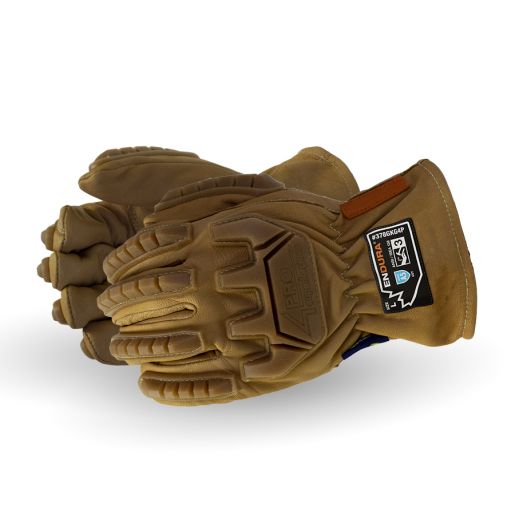 The engineers at Superior Glove® never stop thinking about hand protection and strive to create competitive multi-dimensional work glove solutions for the best-in-class performance. Their latest innovation … these Endura® 4PRO™ Driver Gloves.
SERIOUS WORK GLOVES FOR SERIOUS PROS
Ideal for mining, utilities, construction, oil and gas hand safety, the 378GKG4P Endura® 4PRO™ Driver Glove is a serious work horse designed to protect a laborers most important tool – their hands.
MULTIPLE SAFETY RATINGS
Endura® 4PRO™ Driver Gloves feature padded palm inserts that provide minor vibration dampening and boast additional multiple safety and performance features such as:
Endura® 4PRO™ Gloves are quality constructed with goatskin leather which is slightly softer but tougher than cowhide, its economical, durable, thin yet strong, pliable and has a smooth, fine grain. Goat-grain is also flexible, water resistant and highly resistant to abrasion making them long-lasting. Goatskin is warm, breathable and very comfortable to wear. Once you try these Endura® brand leather driver gloves, you'll feel the difference!
+read more about these Endura® 4PRO™ Gloves here now
+shop for these Endura® 4PRO™ Gloves here now
________________________________________________________________________________________
Related Articles