Featured News - Current News - Archived News - News Categories
An Organized Facility is an Efficient Facility
by mdsassociates
Mon, Jan 24th 2022 08:00 am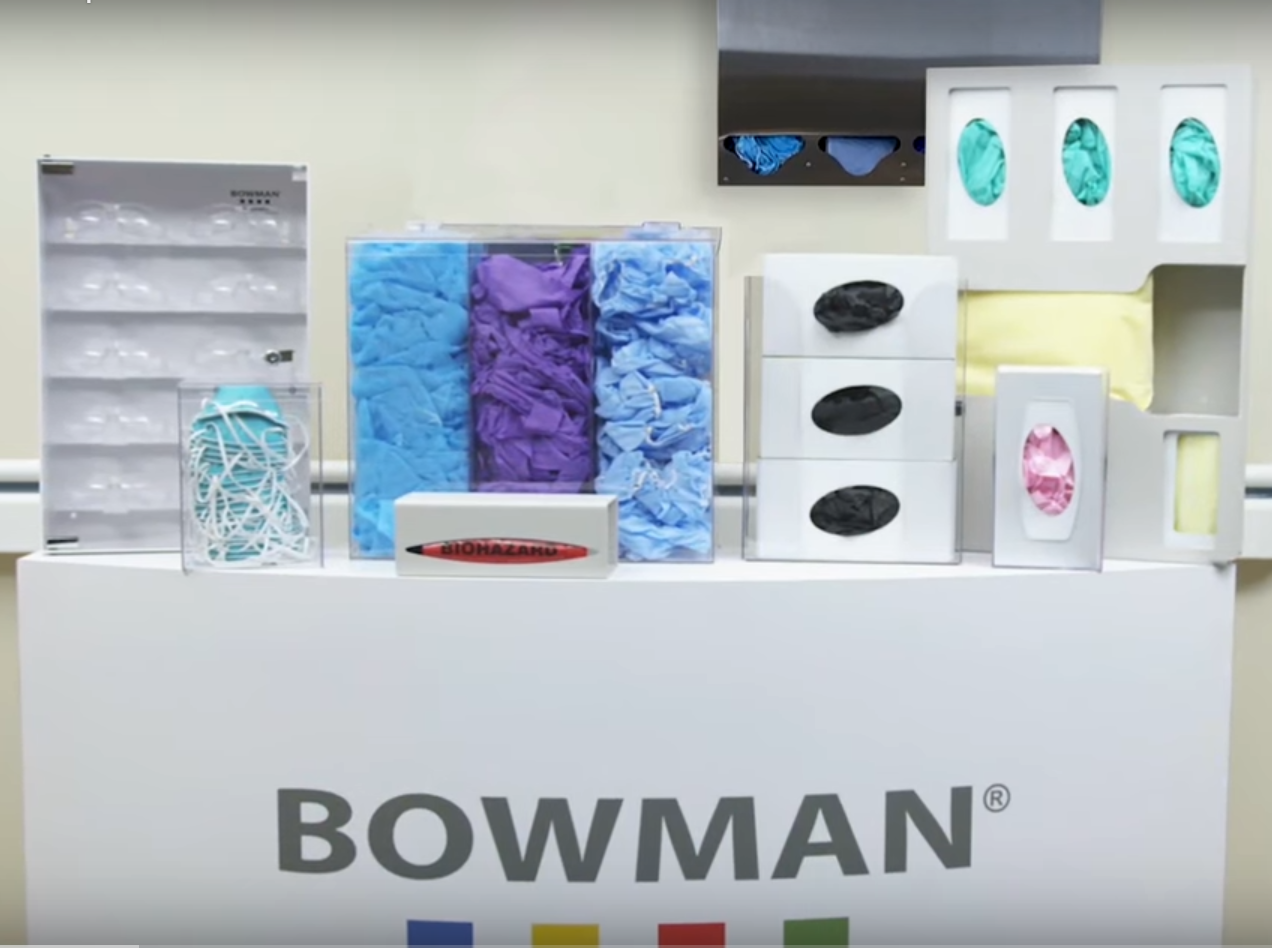 There's a saying that an organized home is an efficient home and the same can be said for emergency rooms, waiting rooms, surgery rooms, oncology treatment centers, laboratories, patient clinics, exam rooms and productions cells everywhere.
Bowman® manufacturing makes a range of products offering highly effective and specialized dispensing solutions for personal protection.
BOWMAN® is a specialized design and development business creating and offering personal protective equipment (PPE) dispensing and storage solutions for almost 30 years. Today the BOWMAN® Dispenser product line has grown to encompass over 200 unique designs utilized all over the world, marketed in healthcare, food service, safety industrial and countless others.
It seems that our pricing was upsetting the larger on-line retailers and consequently aren't allowed to advertise our prices on-line. We do however encourage you to shop and compare. And if we aren't the lowest we will sweeten the deal when you contact us.
MDS Associates is is your one stop shop for Bowman® dispensers and organizers. Shop MDS for discounted Bowman® dispensing products. From glove box and masks dispensers to flu stations, bulk bin dispensers to isolation supply stations and mobile PPE carts, contact MDS for affordable PPE dispensing solutions. Contact for similiar items not listed.
+read more about Bowman® Dispensing Solutions here now
+shop for Bowman® Dispensing Solutions here now
_______________________________________________________________________________________________
Related Articles