Featured News - Current News - Archived News - News Categories
Disinfect Surfaces Safely with Fast Acting SaniZide Pro1® Wipes
by mdsassociates
Thu, Feb 13th 2020 08:00 am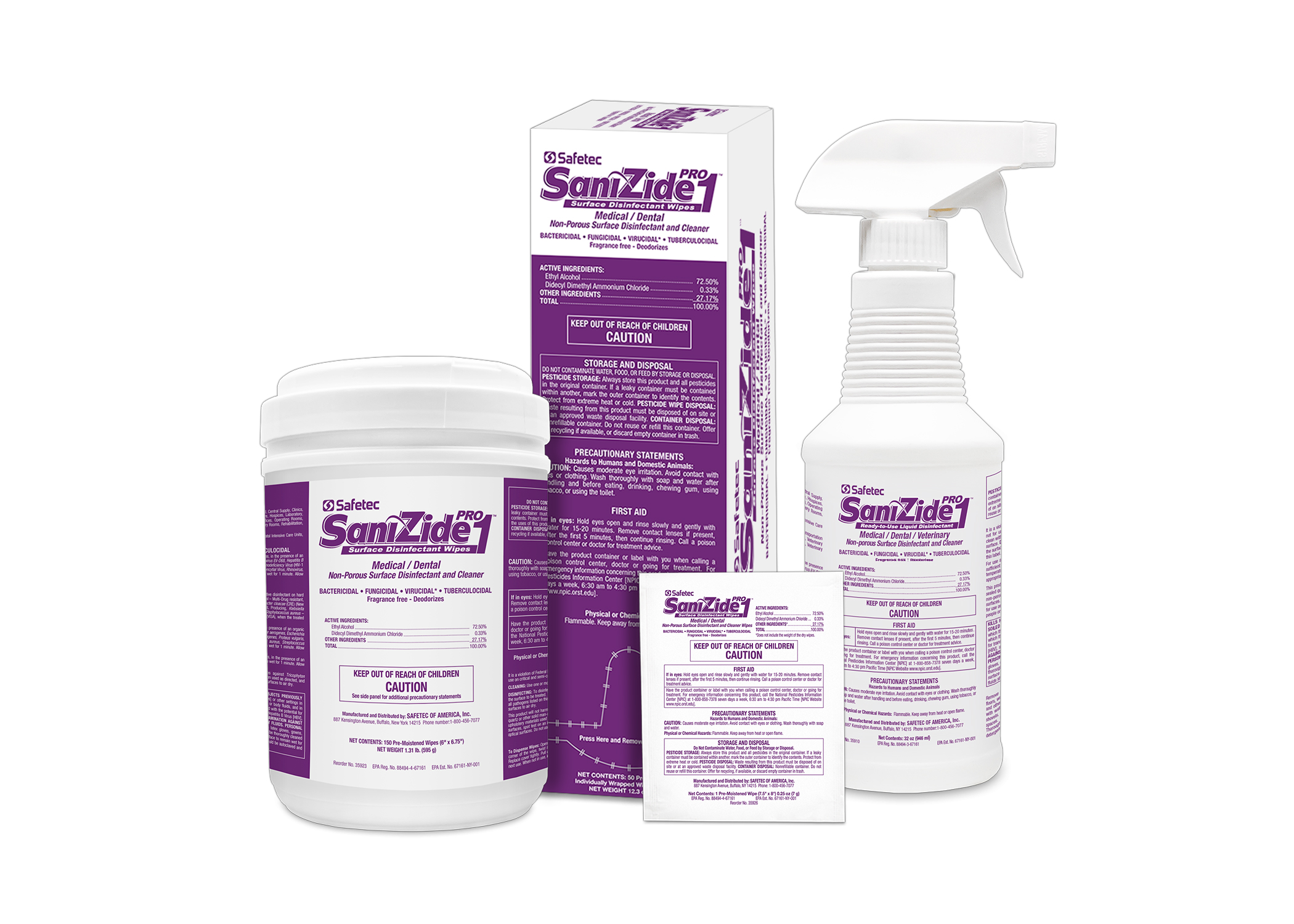 Safetec of America's new SaniZide Pro 1® Quaternary Alcohol-based surface disinfectant has been deemed effective under the EPA's policy for Effectiveness Against Emerging Viral Pathogens!
SaniZide Pro 1® was developed to address the issues medical facilities have with maintaining adequate patient safety standards by eliminating the threat of cross contamination not only to patients, but to staff members. As a result, SaniZide Pro 1® provides a safer work environment in all areas at your medical facility.
Boasting one minute kill times, SaniZide Pro 1® is a broad spectrum, fragrance-free, EPA Registered surface disinfectant that meets the disinfection requirements of OSHA's Bloodborne Pathogen Standard. It combines cleaning and disinfecting in one simple step with its ready-to-use, alcohol-based hospital-grade formula that leaves no residue. In fact, it kills 25 more microorganisms then Metrex CaviCide 1 Wipes.
SaniZide Pro 1® is safe for repeated use on hard, non-porous surfaces such as tabletops, seats, countertops, handles, hard hats, athletic equipment and more! It will not harm stainless steel, aluminum, porcelain, Formica plastics, fiberglass, vinyl, Naugahyde and will not oxidize metal or yellow plastic surfaces over time!
+read more about SaniZide Pro 1® Surface Disinfectant here now
+shop for SaniZide Pro 1® Surface Disinfectant here now
___________________________________________________________________________________________________
Related Articles