Featured News - Current News - Archived News - News Categories
Zamboni Approved Work Gloves
by mdsassociates
Mon, Oct 7th 2019 08:00 am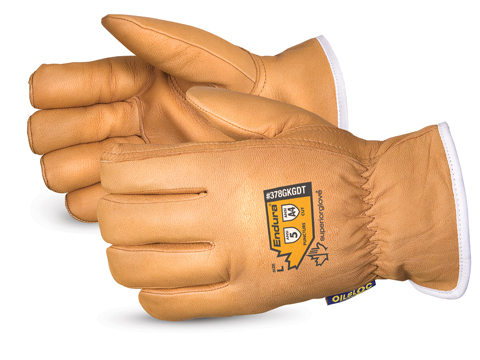 Recreational winter gloves or snow gloves are not designed to withstand the rigors of ice management or outdoor maintenance. Sure they may keep the hands warm but are prone to fraying, abrasion and seam blow-outs. For those who tend the rink, we have the perfect cold weather glove option for you! Check out these Endura® Brand Driver Winter Work Gloves from Superior Glove®!
These 378GKGDT Endura® Winter Drivers Gloves are constructed with supple and durable goatskin leather and are fully lined with a blend of Kevlar® and composite filament fiber for protection against industrial cuts and punctures. They also feature a 100 gram Thinsulate™ liner for warmth down to -4º F and processed with Superior's own Oilbloc™ treatment for exceptional water and oil repellency!
These supple Endura® Winter Drivers Gloves provide the perfect balance of performance, dexterity and warmth without the added bulk. You can be assured that purchasing Endura® brand leather work gloves is money well spent!
+read more about these Endura® Winter Work Gloves here
+shop for these Endura® Winter Work Gloves here
____________________________________________________________________________________
Related Articles