Featured News - Current News - Archived News - News Categories
Work Gloves That Shine
by mdsassociates
Sat, Dec 14th 2019 08:15 am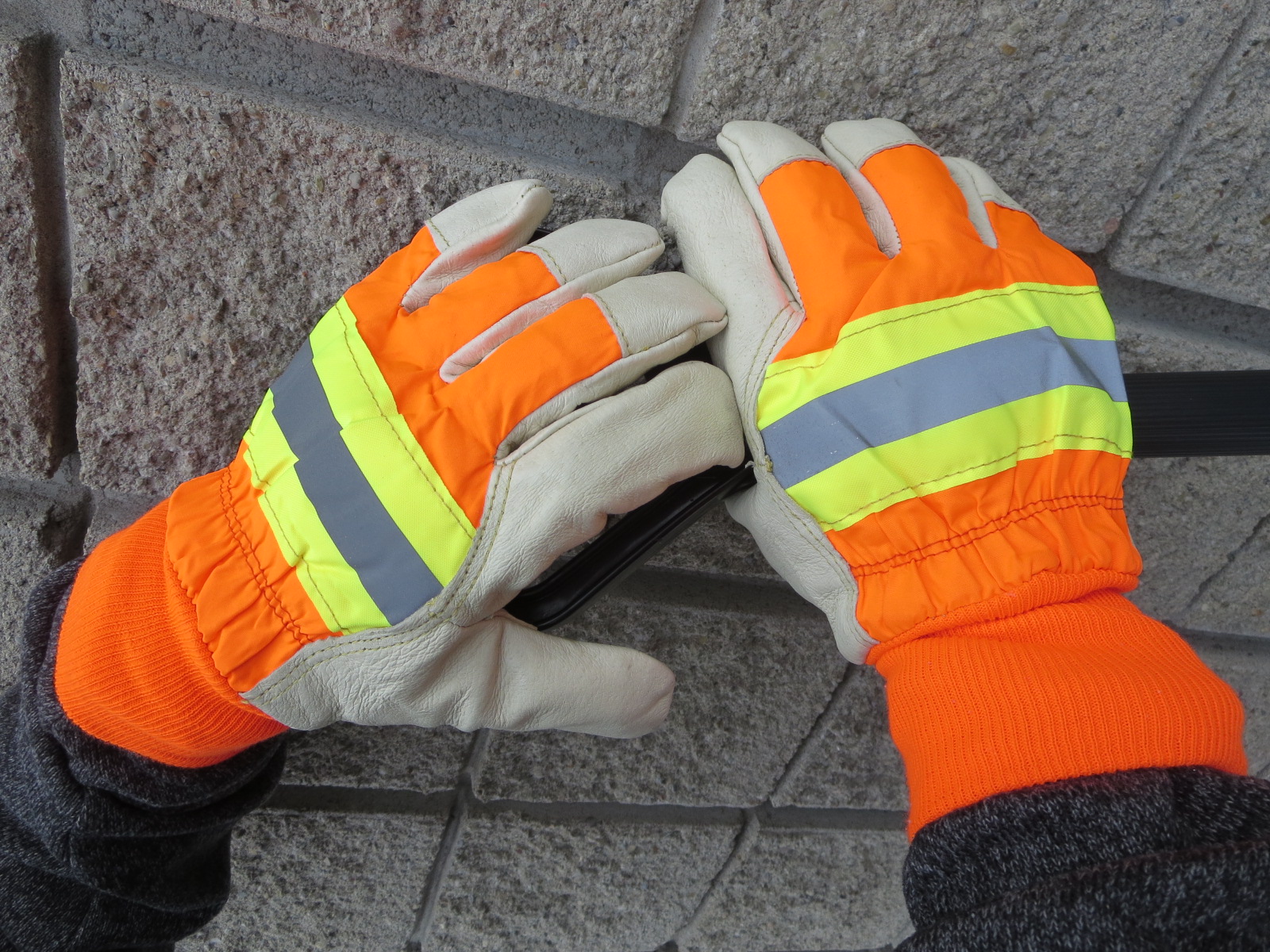 The inception of daylight savings means shorter daylight hours. For those of us located in the Northeast, it means several cold months with less than 10 hours of daylight.
During the winter season, many outdoor workers report to and return from the job in complete darkness. Roadwork, rail yard, snow removal, construction, towing/salvage and emergency response are also not limited to the daytime and it's critical for one's personal safety to be easily seen in all light conditions and backgrounds.
Wearing high-visibility PPE that adheres to the new ANSI 2015 Hi-vis standard is advantageous in almost every industry, and work gloves should be no exception. Whether it is day or night, summer or winter, implementing these high-viz retro-reflective work gloves will help keep workers' hands in plain sight and will return a light back to its source keeping workers more visibile (and safer!).
These industrial cold weater work gloves are lined with 100 grams of 3M Thinsulate™ and feature Scotchlite™ retro-reflective silver fabric, they are warm enough for winter applications, but comfortable for all season use. They are reinforced with premium grain pigskin leather in the palm, fingertip, thumb and index finger areas to withstand industrial work stresses and abrasions so you expect to own these for a long time.
Elevate comfort, visibility and compliance today!
+read more about these Reflective Hi-Vis Thinsulate Winter Gloves here
+shop for these Reflective Hi-Vis Thinsulate Winter Gloves here
_____________________________________________________________________________________________
Related Articles