Featured News - Current News - Archived News - News Categories
Pink PPE for October Cancer Awareness Month
by mdsassociates
Fri, Sep 1st 2023 07:00 am
Pink.

It's More Than a Color-It's a Statement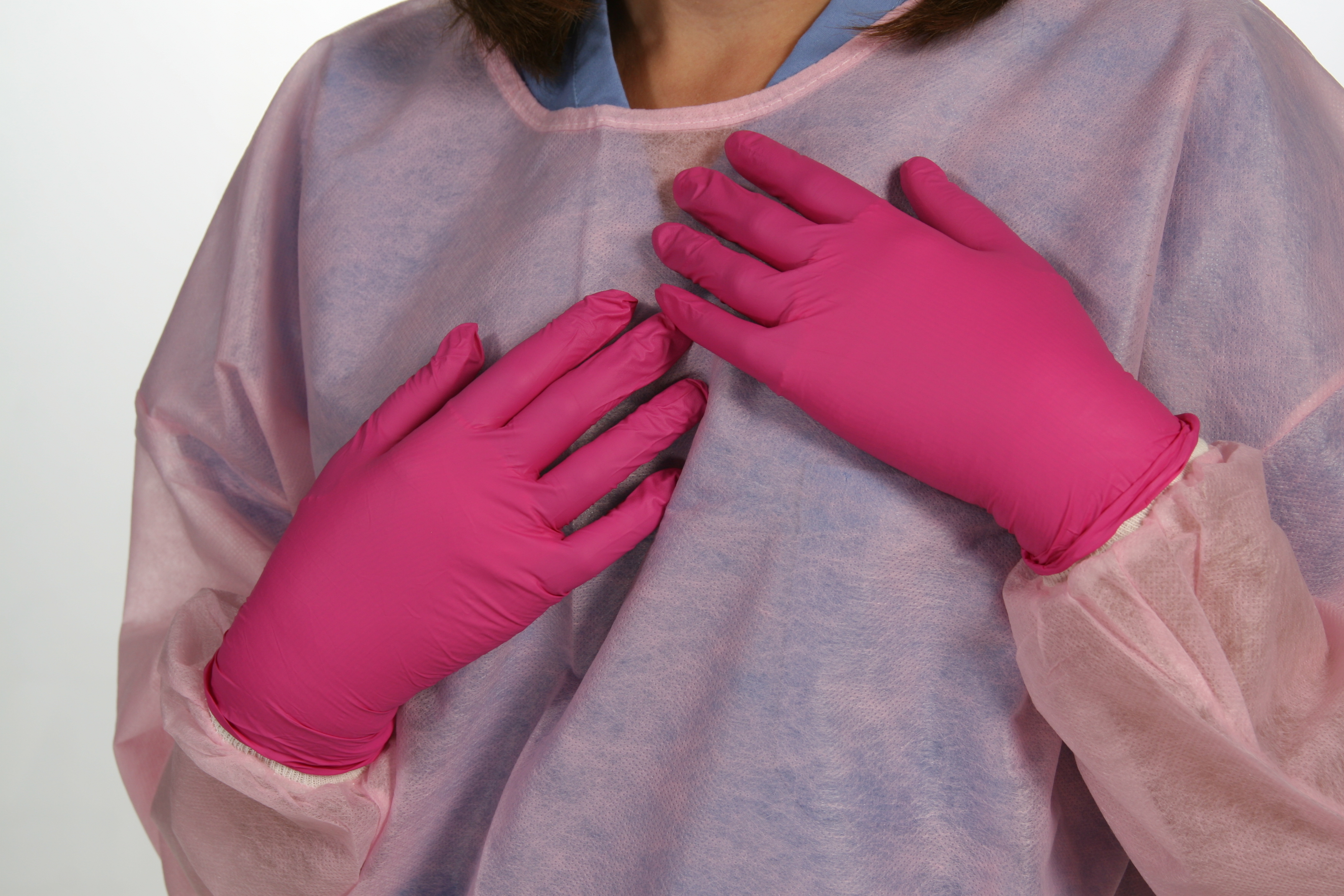 The month of October is commonly referred to as National Cancer Awareness Month, an annual health campaign organized by major cancer charities to increase awareness of this disease and to raise funds for research into its cause, prevention, diagnosis, treatment and cure.
The use of the color pink during the month of October has grown in popularity year after year. From sporting events to patient exams, the color pink expresses moral support for cancer patients particularly women with breast cancer, and encourages women to seek preventative measures such as annual mammograms. Many organizations show their support by donning pink work apparel.
Show Your Support with Pink PPE from MDS!
Pink-Colored, ANSI Cut-Rated Work Gloves & Protective Sleeves
Cut protection gloves & sleeves are extensively used in industrial applications, construction, production, food processing markets and are designed to provide varying levels of hand cut safety based on your specific needs. Shop our variety of Pink-colored Industrial PPE here.
Disposable Pink Earloop Masks
Emerald Level 2 Procedure Face masks offer great value. These 3-ply pleated Ear-Loop Face Masks combine fluid-resistance with an ultra soft cellulose skin-friendly inner lining to provide superb breathability without compromising safety and comfort. Shop these Earloop Masks here [+here]
Single-Use Pink Latex-Free Nitrile Gloves
Single-use latex-free gloves provide barrier protection and prevent the cross-contamination of germs. Approved hand protection for patient exam use and bodily fluids, below are two fun single-use pink colored non-latex gloves to show your support.
+Generation Pink Sense 3.5-mil Nitrile Exam Gloves feature a textured fingertips and superb tactility. Gloves meet both ASTM D6978-05 and USP 800 Personal Protection Equipment requirement for use of chemotherapy gloves when handling hazardous drugs. Gloves are packed 250 per box, 10 boxes per case. Available in sizes X-small through Large.

+Halyard® Pink Underguard® Nitrile Exam Gloves provide extra barrier protection from bacteria, blood-borne viruses and toxic chemicals during procedures where risk of fluid or chemical exposure is extremely high. At 12-inches in length, the extended provides additional coverage under the cuff of the chemo gown while the coated exterior of the glove reduces friction, making donning a second pair of gloves easy and alleviating the typical frustrations associated with double gloving.
Related Articles