The SHOWA® 383
Biodegradable
Gardening Gloves
We Can't Change Earth's Past, But We Can Change Its Future.
Gardening can be invigorating with many health and spirtual benefits, but it also has its dangers. If you don't take basic precautions, you could land yourself in the emergency room or hospital. There are some risks to 'working the soil' - especially if your hands are bare.
There are a variety of nasty infections you can get if you garden without gloves. Cuts and scrapes can easily happen when working around thorns, stems and sharp gardening tools. Splinters are another way that dangerous microorganisms gain entry into your body. Gardening without gloves means you are more vulnerable to injuries or infections such as: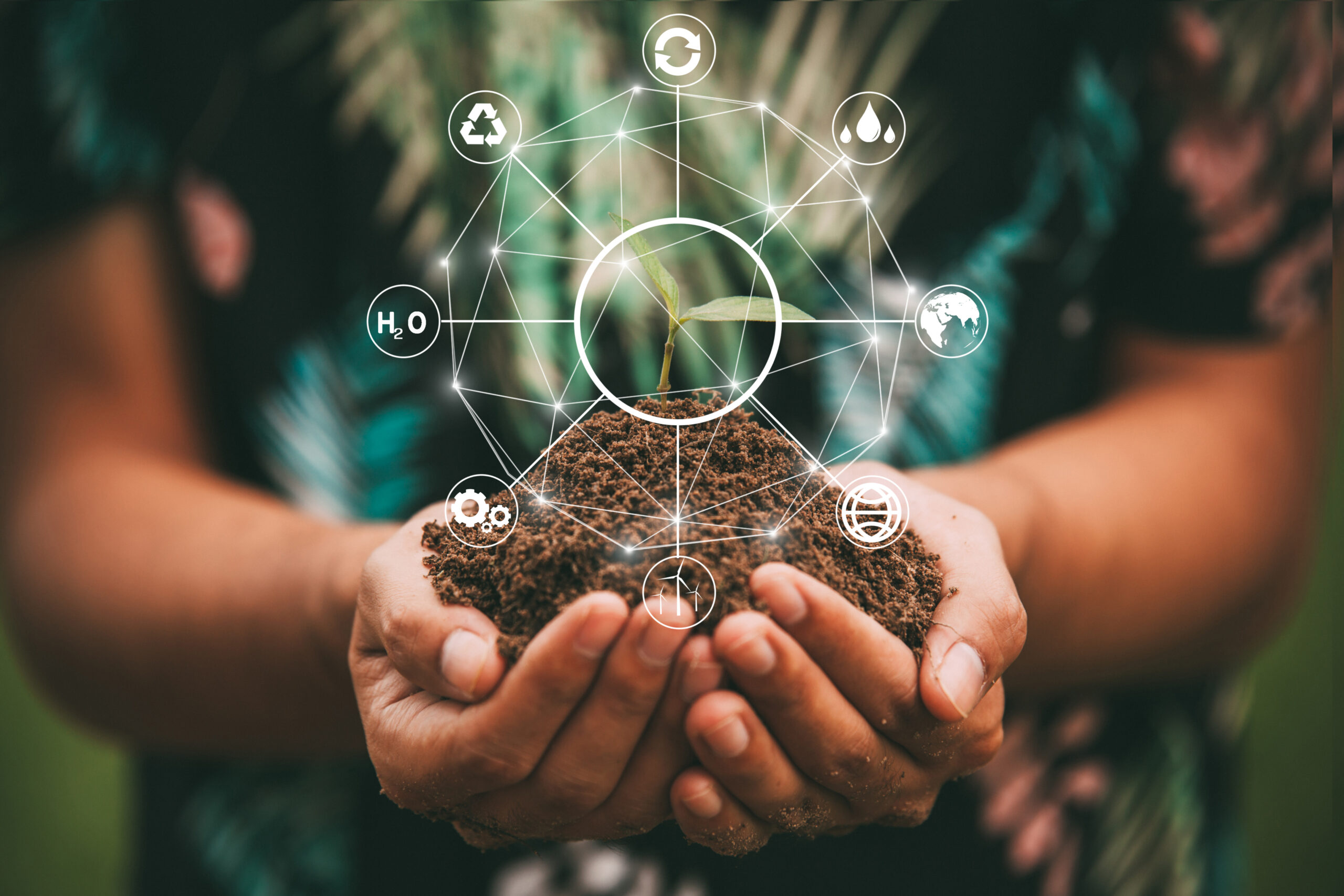 Risk of Legionnaires' disease: (a kind of pneumonia) is caused by a bacteria called legionella, which thrives in moist soil conditions.
Risk of Tetanus: rich soil can include the bacterium Clostridium tetani which can cause a tetanus infection if it passes through broken skin or via a puncture wound.
Sepsis: bacterial infections that causes septic shock, organ failure, and, if not treated quickly enough, death.

Spiders, Bugs

and

Snakes

Poisonous Plants: some plants and some parts (such as leaves, flowers or sap) can, if handled incorrectly, cause anything from a mild rash to a severe allergic reaction.
Cats/Wild Animal Waste: outdoor cats and wild animals use the world as their litter box and infected feces can carry bacteria that cause the disease toxoplasmosis.

Sunburn, Allergies, Blisters

and

Splinters

Protection from Pesticides, Herbicides and Fertilizers
There are a variety of glove options on the market
but here's a
sustainable
choice for our planet
In an attempt to eliminate landfill and plastic pollution, SHOWA® has introduced its line of biodegradable gardening gloves and they are being well received by environmentally conscience businesses!
Boost Green Credentials

•

Improve Sustainability

•

Reduce Recycling Costs & Landfill
The inventors of the world's first biodegradable disposable nitrile gloves, now bring you a 3rd party validated biodegradable work glove! Engineered with Eco Best Technology®, this planet friendly glove is ideal for multi-use applications across a range of industries such as gardening, zoos, landscaping, horticulture, professional trades, agricultural, cultavation, farming, ranching and more.
BIODEGRADABLE IN LANDFILL
When conventional single-use or work gloves are no longer useful, most workers simply toss these gloves into the garbage where they make their way to landfill and studies have shown, it can take 100+ years to decompose. SHOWA® is changing the future of hand protection. Instead of adding to landfill, turn your work gloves into natural soil with Zero Waste!
SHOWA's revolutionary Eco Best Technology® (EBT) is the breakthrough innovation that makes these 383 work gloves the first of their kind. EBT® accelerates the biodegradation of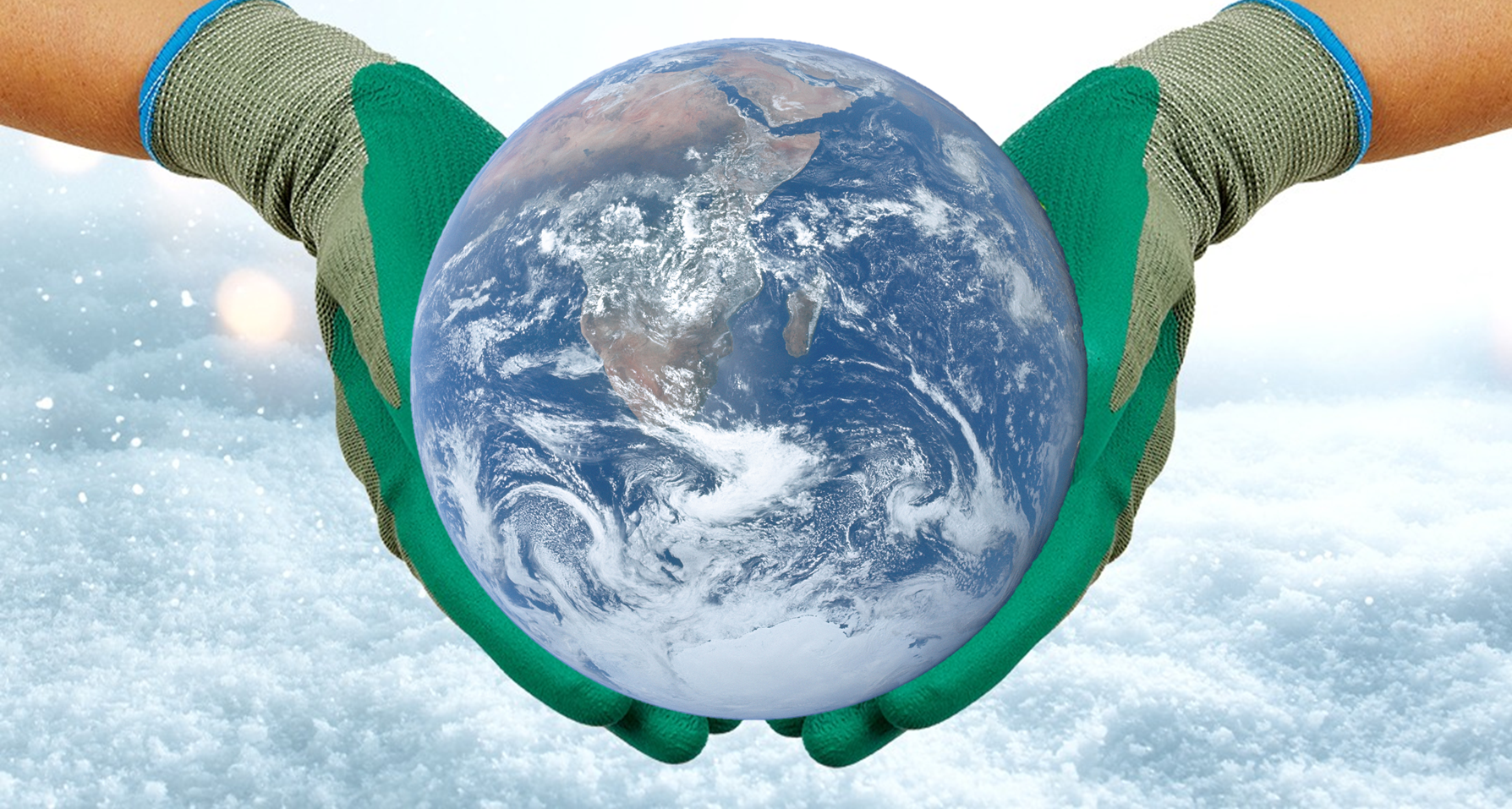 gloves in biologically active landfill using anaerobic digesters to decompose within 1 - 5 years.
VALIDATED
These abilities have been validated by GreenCircle®-an independent, reowned certified laboratory using international test methods (ASTM D5526 & ASTM D5511). Independent research laboratories place the time between one and five years depending on landfill site conditions.
HOW DOES EBT WORK?
[ 1 ] EBT additive materials
[ 2 ] Glove disposal
[ 3 ] Biologically active landfill
[ 4 ] Microorganism Decomposition within 1-5 years
[ 5 ] Natural soil mix
The Showa® 383 work gloves will protect workers from hand injuries, cross contamination and skin infections. Select this revolutionary glove for carrying out every day gardening tasks including potting, pruning, harvesting, processing, growing, cultivating, lawn care and lawn or garden maintenance.
These ergonomically designed, flexible, tactile and lightweight multi-purpose SHOWA® 383 gloves also provide protection against oils, grease and abrasion. The eco-friendly green colored, high-tack microporpous nitrile palm coating features an amazing waffle pattern textured surface for optimal long-lasting grip in wet, dry and oily conditions. The seamless knit polyester liner is comfortable, form fitting and breathable making them ideal for use in hot weather conditions. They feature color-coded hems for easy and fast size identification and are machine washable.
The next time you venture out to the yard or into the greenhouse, garden or pasture, make sure you grab SHOWA's 383 eco-friendly gardening gloves - the better choice for the planet! All you need to do know is tap the link and .....
Monday - Friday 8:30am - 4:30pm Eastern Time
Call or Click
Orders. Questions. Volume Discounts. Samples.
+(800) 274-4637 | +(716) 668-4001 | [email protected]
"We Want You to Return Home Safely Every Day"