The Nitrile Glove Pandemic
Select These Certified Biodegradable Nitrile Gloves - a Healthier Choice for Mother Earth!
---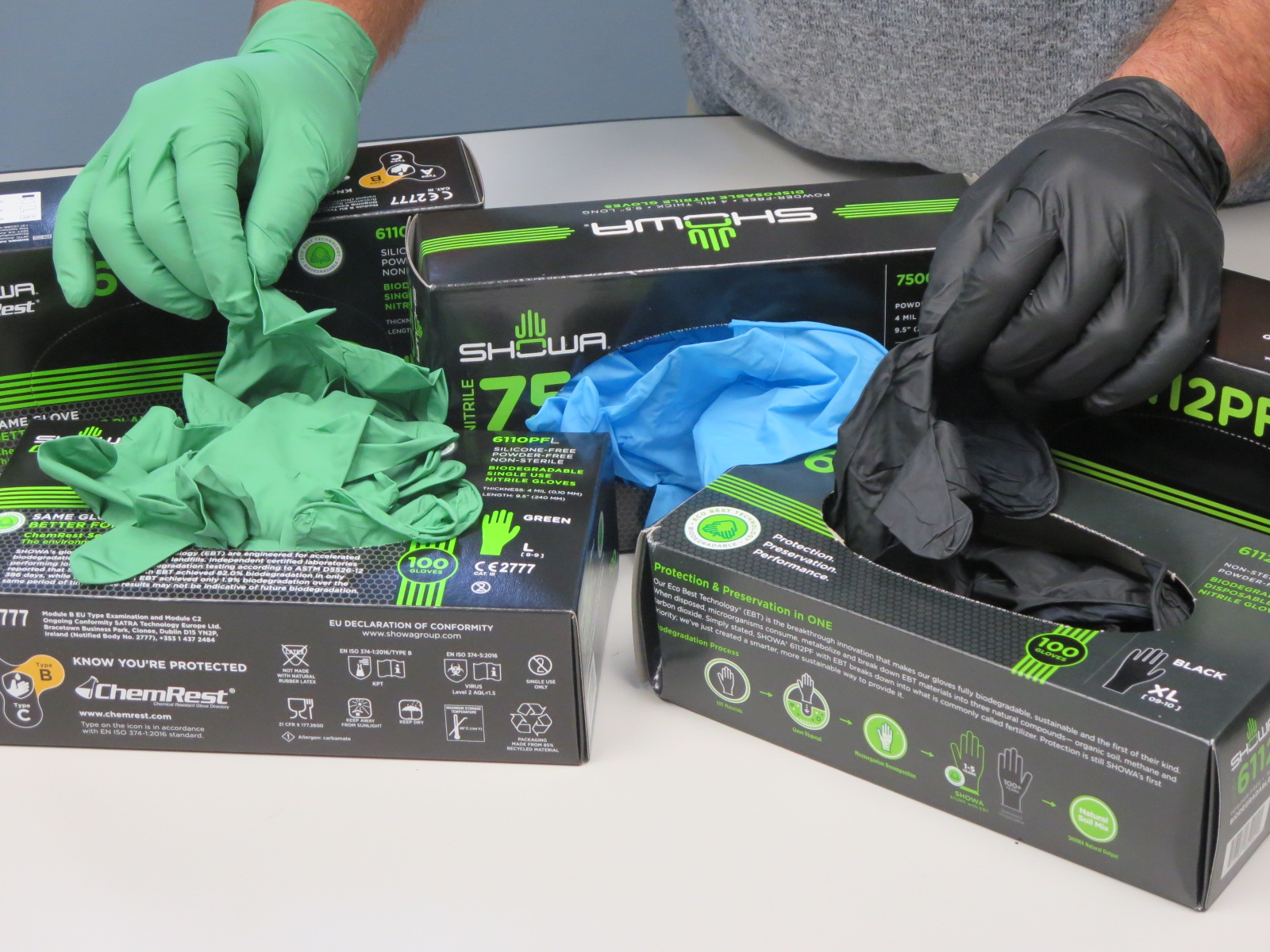 The pandemic has created mass consumption and global shortages for disposable gloves - a necessity for medical professionals, tattoo artists, food servers, dental professionals, salon/spas and food processors.
Single-use nitrile gloves are highly sought for their tactility, hypoallergenic qualities and strong resistance to pathogens, fluids, punctures and chemicals.
Mass consumed, worn once and then disposed, these gloves will eventually be buried into our landfill where they slowly breakdown over the next 100+ years! Factor three times the global glove demand and three times the waste – the pandemic is the right time to consider healthier hand protection solutions for our planet!
Experts project that over 80 million gloves are needed for pandemic health response teams each month worldwide. That's a lot of gloves, and a lot of landfill waste! With so many gloves being consumed, now it the best time to consider converting to Showa's line of biodegradable nitrile gloves - a more sustainable option for our planet.
Worn in mass and eventually tossed into landfills, typical disposable gloves take well over 100+ years to breakdown. Not anymore!
Boost Green Credentials - Improve Sustainability - Reduce Recycling Costs & Landfill Waste
Crafted with SHOWA's revolutionary patent-pending Eco Best Technology® (EBT), this is the breakthrough innovation that makes these SHOWA® 6110PF Green and SHOWA® 6112PF Black fully biodegradable, and the first of their kind.
SHOW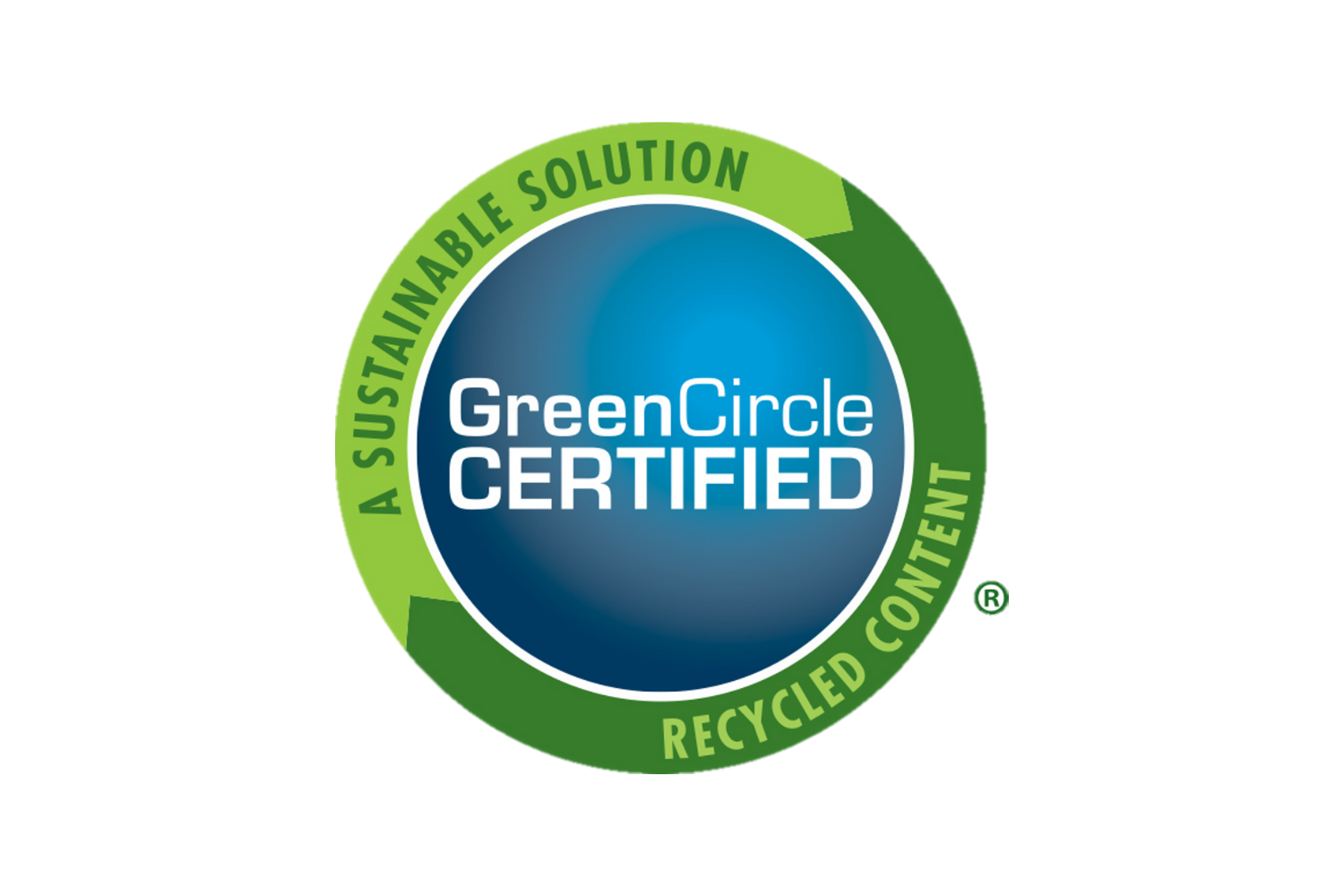 A® glove has achieved the GreenCircle® certification for a growing line up of protective gloves that meet all the necessary qualifications to be certified for biodegradable claims. The ASTM D5526 certification demonstrated that SHOWA® EBT single use nitrile gloves achieved 82% biodegradation in only 386 days, while gloves without EBT achieved only 1.9% biodegradation over the same period of time. EBT offers the solution that makes a difference to the environment, without any compromise on protection and performance for the user.
Shop Now
Available in black, blue or green color, these Earth-friendly SHOWA® latex-free nitrile gloves use body temperature to mold the glove's texture to the shape of the hand, ensuring a snug and comfortable barrier for the wearer providing what is referred to as a second-skin fit and feel.
Showa® Biodegradable Single-Use Nitrile Gloves are ideal for brief intermittent contact with some chemicals, including certain acids, alcohols, alkalis and ketones. The SHOWA 6112PF Black style is now fentanyl resistant! A decreased risk of allergies make these perfect for public utilities, petrochemical, janitorial, automotive, organic foods, housekeeping, gardening, public utilities, food service, growing/harvesting/processing, landscaping, museums, law enforcement, spas, laboratory, pharmaceutical, food processing and agriculture.
These biodegradable 4-mil thick disposable powder-free nitrile gloves deliver unmatched comfort, dexterity, and perform the same as non-EBT nitrile disposable gloves! High quality Malaysian made nitrile glove component materials comply with Federal regulations for food contact 21CFR, 177.2600. The packaging used for these gloves are constructed from recycled paper and 100% post-consumer waste!
The future of disposable hand protection has arrived! If you're seeking single-use nitrile gloves, you can make a positive impact on our planet! Now is the time to cover your team, protect our planet and switch brands today!
Monday - Friday 8:30am - 4:30pm Eastern Time
Call or Click
Orders. Questions. Volume Discounts.
+(800) 274-4637 | +(716) 668-4001 |

[email protected]
"We Want You to Return Home Safely…Every Day"