Featured News - Current News - Archived News - News Categories
Fishing for Warm, Waterproof, Flexible Winter Gloves? Try the North Sea™ N230FLK Glove
by mdsassociates
Fri, Oct 29th 2021 08:00 am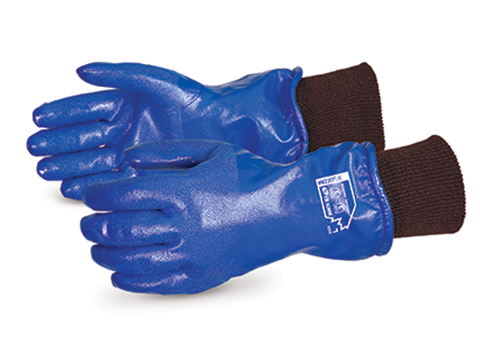 Endorsed and Used by Matt Bradely of Discovery Network's TV Show Deadliest Catch!
For those who work in the cold conditions or out on the open seas, it's just another day at the office but cold, wet hands can most certainly ruin productivity and can lead to a personal injury.
Locating a pliable, dexterous, waterproof and warm work glove that covers the protects up the wrist while remaining flexible in the extreme cold is difficult to find. Just ask Matt Bradley - Deckhand on the Deadliest Catch (Discovery Channel TV show).
Unfortunately, most waterproof winter gloves offered in the marketplace are not intended for the extreme cold conditions as the impervious coatings applied to the inner glove shell will crack or become so stiff that they become useless. And once they are fully submerged in water or come in contact with metals, many winter work gloves do not incorporate the proper insulation to defend against the bitter cold. In addition, many of the waterproof style gloves available in the market are either too bulky to complete tasks successfully or are too short in length to effectively cover the wrist area.
SPECIALIZED HAND PROTECTION FOR HARSH FRIGID CONDITIONS
Engineered for maritime warriors by Superior Glove®, these N230FLK North Sea™ Nitrile Coated Winter Gloves are specially formulated for brutally cold and wet working conditions. If you commercially fish, clean windows, gutters or solar panels, detail automobiles, install roofs, lay utilities or refine chemicals in cold conditions then you need these soft, supple, warm and dexterous industrial work gloves!
___________________________________________________________________________________
Related Articles