Featured News - Current News - Archived News - News Categories
Restore® Nitrile Gloves
by mdsassociates
Thu, Jan 17th 2019 08:30 am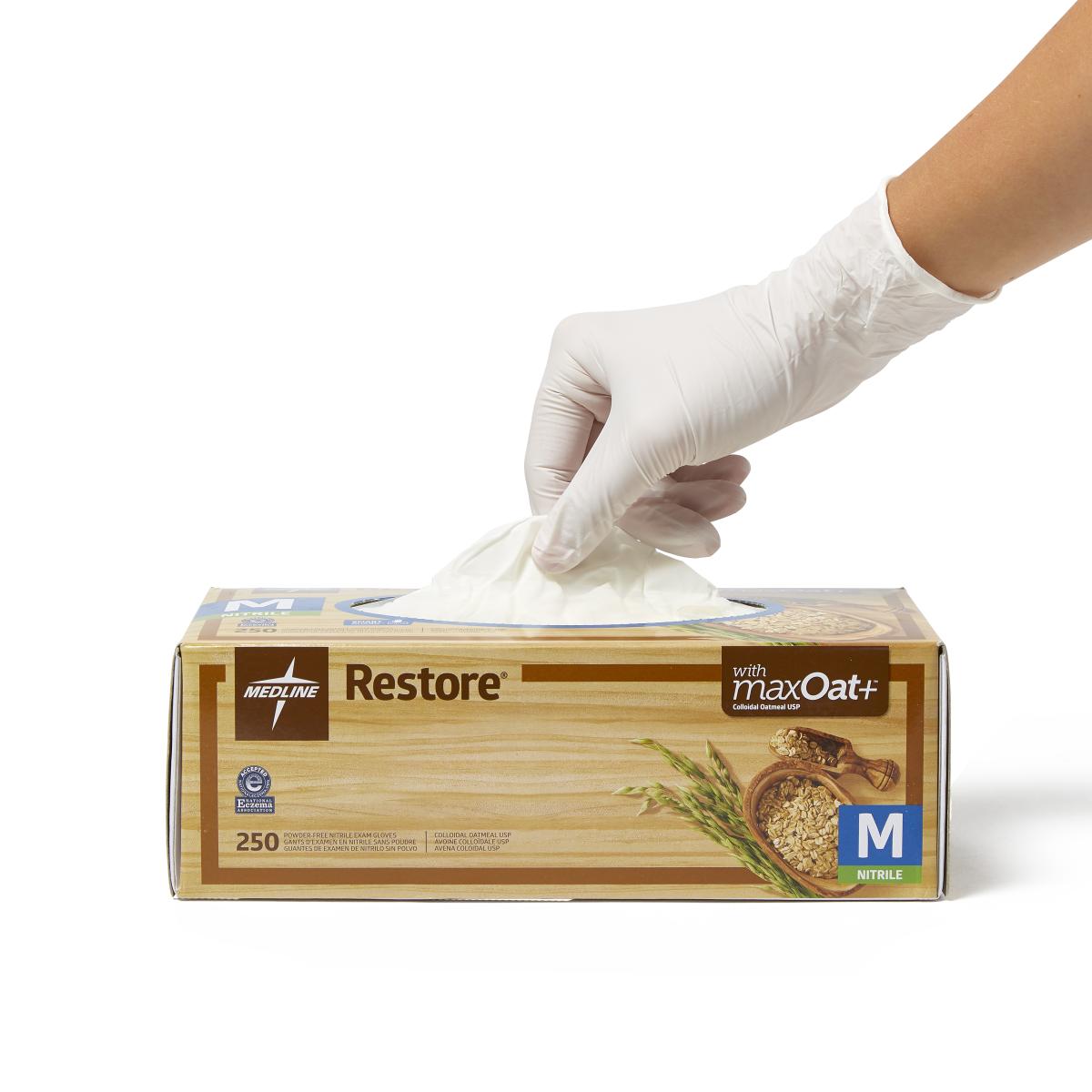 Reduce Itching, Irritation and Dry Skin
Professionals have their hands full taking care of patients or residents all day, everyday. And the necessity to use gloves creates an endless moist/dry cycle that could potentially lead to dry, irritated skin.
The hand-soothing care of Restore® can play a key part of an effective hand hygiene program.
Restore® Latex-Free Nitrile Exam Gloves are coated with a layer of maxOat+, a proprietary blend of colloidal oatmeal, which helps relieve conditions associated with dry skin and keeps your skin feeling softer and smoother...and the result-A Seal of Acceptance Award from the National Eczema Association!
Restore® powder-free nitrile exam gloves also meet ASTM D6978-05 for providing protection against chemotherapy drugs. Available in sizes x-small through x-large, they come packaged in 250 count dispenser boxes.
______________________________________________________________________________________
Related Articles