Featured News - Current News - Archived News - News Categories
SHOWA® Biodegradable Single-Use Nitrile Gloves
by mdsassociates
Fri, Apr 13th 2018 07:50 pm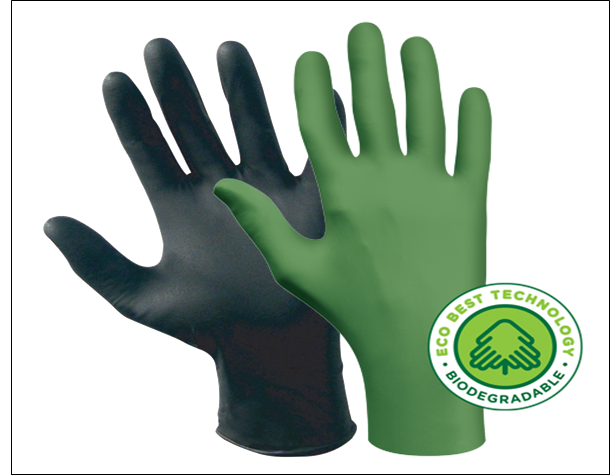 Did you know that disposable gloves take 100+ years to breakdown? Well that's about to change!
Crafted with SHOWA's revolutionary patent-pending Eco Best Technology® (EBT), it is the breakthrough innovation that makes these smooth textured, 4-mil latex-free 6112PF (Formerly N-DEX®) and 6110PF (Fomerly GREEN-DEX) gloves fully biodegradable, sustainable and the first of their kind!
These abilities have been validated by independent certified laboratories using SSTM international test methods (ASTM D5526 & ASTM D5511) which has confirmed that these single-use gloves biodegrade 82% in 386 days!
The packaging of these gloves are made from recycled paper and 100% post-consumer waste with 100 gloves per box, 10 boxes per carton. Reduce landfill waste with these environmentally friendly single-use nitrile gloves today!
_________________________________________________________________________________________
Related Articles