Featured News - Current News - Archived News - News Categories
Latex-Free Single-Use Biodegradable Gloves
by mdsassociates
Mon, Oct 29th 2018 09:00 am
Did you know that disposable gloves take 100+ years to breakdown? That's about to change!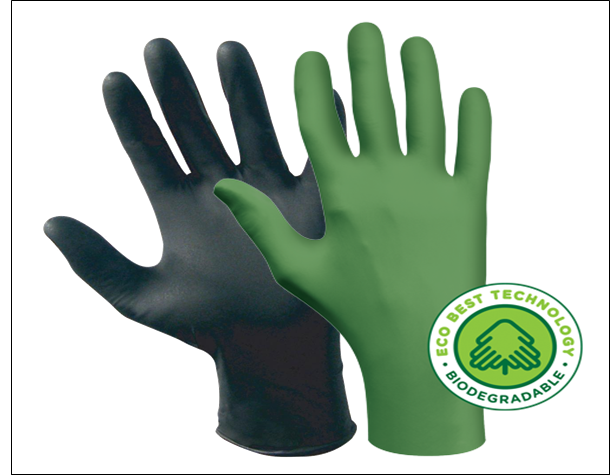 From the innovators of the the first nitrile glove produced and crafted with SHOWA's revolutionary patent-pending Eco Best Technology® (EBT), it is the breakthrough innovation that makes these smooth textured, 4-mil latex-free N-DEX® and GREEN-DEX gloves fully biodegradable, sustainable and the first of their kind!
Toss them in garbage or bury them in the garden! Laboratories confirm that 20% of a N-DEX® and GREEN-DEX glove will have biodegraded in 160 days with full biodegradtion within 1-5 years! Complimenting this new technology is the packaging of these gloves are made from recycled paper and 100% post-consumer waste!
Perecft for grow houses, gardeners, zoos, schools and industrial applications. Contact us for samples today and reduce landfill waste with these environmentally friendly single-use latex-free nitrile gloves today!
Ask for samples!
*these gloves provide barrier protection against fluids but are not approved for medical exam applications
_________________________________________________________________________________
Related Articles