Featured News - Current News - Archived News - News Categories
Single-Use Thumbhole Sleeve Protectors
by mdsassociates
Sun, Jun 2nd 2019 08:00 am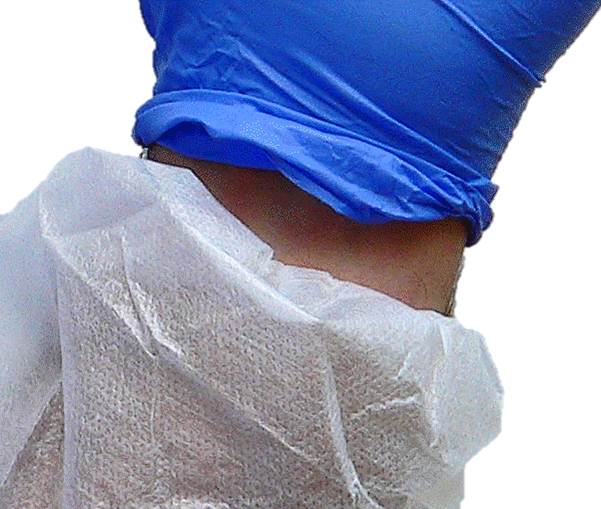 Put an End to the Insanity with Our Innovative Disposable Sleeve Protectors
Single-use protective apparel such as sleeve protectors and gloves are commonly worn in food processing, research laboratories, cleanrooms and pharmaceutical manufacturing. Simple to use and affordable, single-use PPE is implemented to create a protective barrier between the operator and the field to reduce potential cross-contamination.
Operators who wear single-use PPE often report that wearing protective equipment is burdensome to work in but there is another serious factor they encounter while on the job - exposure! As operators work, the cuffs of a glove and a garment often shift or come apart (see image) with work movements and this presents a bare skin hot spot.
Our PE Coated Sleeves are also constructed with innovative knit ribbed cuffs that feature optional Thumb-Slits™ that when engaged, anchors the protective sleeve under the glove.
+read more about these Coated Sleeve Protectors here
+shop for the Coated Sleeve Protectors here
______________________________________________________________________________________
Related Articles