Featured News - Current News - Archived News - News Categories
Freezer Gloves for Freezing Cold Workers
by mdsassociates
Sat, Nov 12th 2022 08:00 am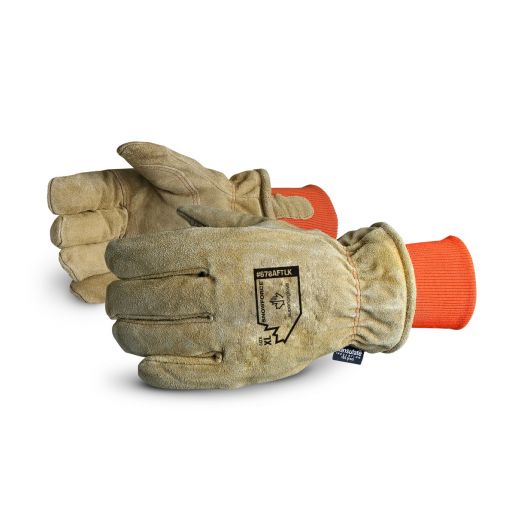 Designed for Freezer Operators Who Endure Extreme Cold Conditions, They're Awesome For Snow Removal
Cold hands are unproductive hands and cold stress can lead to hand injuries. Designed for cold industrial work settings, these 678AFTLK SnowForce™ Split Leather Thinsulate™ Lined Freezer Gloves are constructed by Superior® Glove.
Designed for rugged use, you won't be blowing a seam in these gloves anytime soon! Secondly, they are constructed with state-of-the-art technology and then tested in- house for heat loss using thermal imaging. Thermal imaging detects manufacturing defects or weak spots that allow the heat to escape typically in the thumb-web area.
Other features include double leather palms and thumb patches designed for increased wear and protection. Full Thinsulate™ lining and extra-long, snug fitting Hi-Viz orange knit wrist cuffs seal in warmth and keeps the cold out.
Protect the safety of your workforce with the SnowForce Winter Work Gloves. Ideal for Refrigerated Warehouses, Outdoor Construction, Snow Removal, Vaccine handling, Cryogenic Labs, SnowForce™ gloves are a real asset to the worker exposed to winter elements, or any type of cold conditions.
+shop for #678AFTLK SnowForce™ Winter Grain Work Gloves here now
________________________________________________________________________________________________________
Related Articles