Featured News - Current News - Archived News - News Categories
TenActiv™ S21TAXFN Foam Nitrile Coated A5 Gloves
by mdsassociates
Fri, Dec 4th 2020 08:00 am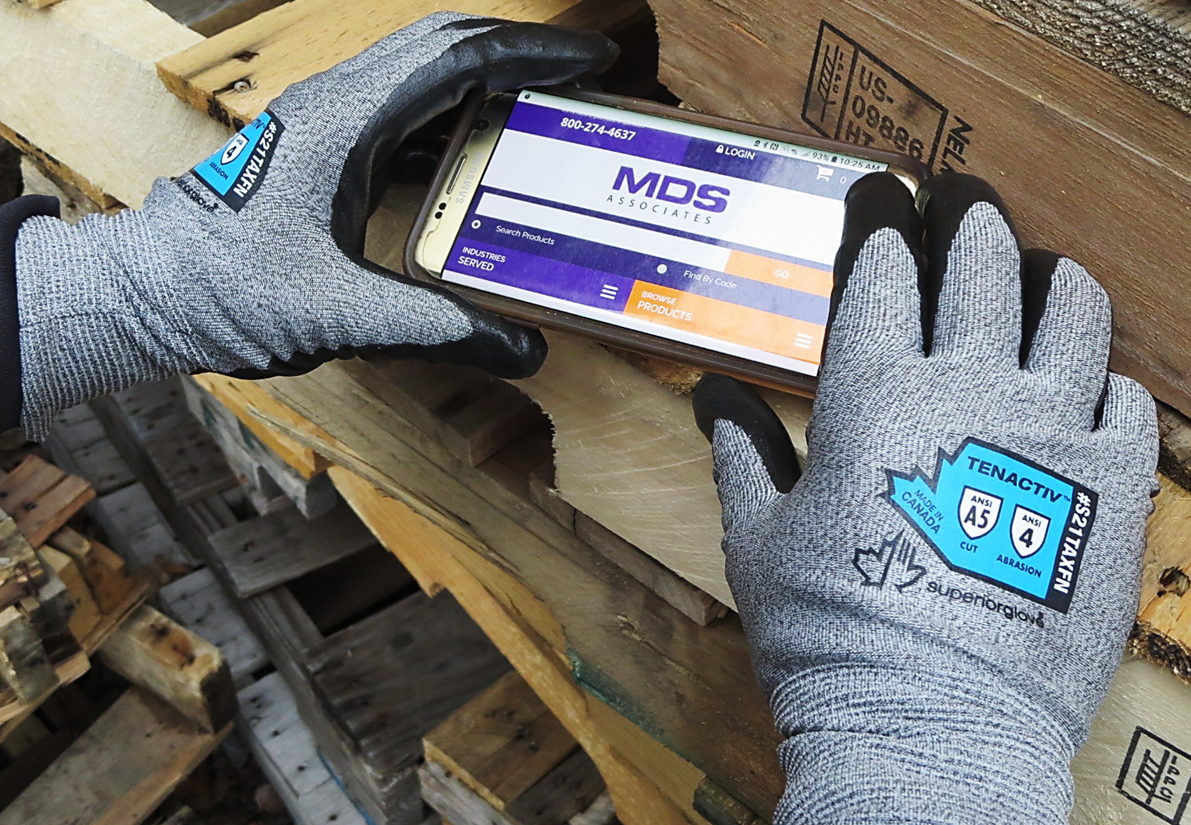 When handling fine, sharp objects, many operators require a glove that when worn, is barely noticeable yet protects against light to moderate cut hazards and puncture threats. Unfortunately industrial work safety gloves can be bulky to wear and hand protection often comes with a trade-off of safety over comfort.
Operators who require industrial cut protection are often forced into wearing thick knitted gloves which can affect tactility and productivity. Very often, bulky gloves are often removed during the work shift as they produce burdensome heat and interfere with touch related tasks such as swiping, texting or data input and this exposes operators to potential hand injuries.
If you're seeking an ultra-thin fitting work glove with moderate level cut-protection for the entire hand region, tactility and grip, then you need to check out this newly released TenActiv™ glove!
From the hot-selling TenActiv™ line-up , these light weight, hand-confirming 21-gauge seamless knit gloves by Superior Glove® are the closest you can get to working barehanded without sacrificing cut, puncture and abrasion protection. Palm coated with foam nitrile, these gloves provide a powerful grip making them ideal for wet, oily and dry environments. As an added bonus, these gloves are also touchscreen-compatible!
This new TenActiv glove style was engineered for operators who manipulate small sharp parts, contact hot metal shavings and handle blades or tools. Perfect for general purpose use, they most importantly discourage operators from removing their work gloves! Even better, they're made in North America!
+read more about these S21TAXFN TenActiv™ 21-gauge A5 Cut Safety Work here now
+shop for these S21TAXFN TenActiv™ 21-gauge A5 Cut Safety Work here now
______________________________________________________________________________________
Related Articles