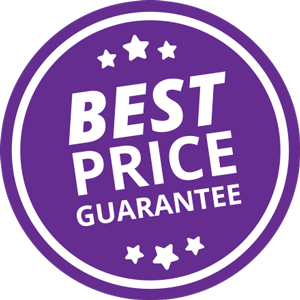 ViruDEFENSE™ Healthcare N95 Respirators -
Product Code :

75-VDI-100
In Stock for Immediate Shipping! Call Us For Non-Published Discounts.
NEW NIOSH Approved Particulate Filtering Masks!
Because surgical respirators provide the best respiratory protection against cross-contamination, the demand for filtering facepiece respirators outpaces the supply leaving professionals at grave risk to infection. In response to the equipment shortage, MDS is proud to help protect essential American workers against the spread with these American Made fluid-resistant NIOSH approved healthcare respirator that your staff can rely on!
The ViruDEFENSE™ VDI-100 N95 healthcare filtering masks is manufactured in the USA with domestically sourced materials. Loaded with comfort and safety features, this N95 filtering respirator mask combines N95 filtration against fine particulates (0.3 micron) and fluid barrier protection with a moderate seal to direct the airflow through the filter. The 7-inch adjustable noseband and pleated design provides broad skin coverage for reduced skin contamination. Innovative dual cloth-covered retention bands snugly rest behind the head and neck reducing pressure and chaffing behind the ears. Made with a comfortable, silky soft inner layer that reduces skin irritations, they are ideal for extended wear. Latex-Free. Universal size.
Meets or exceeds ASTM F2100-19 level 3 medical face mask requirements

Fluid Resistance ≥ 160 mmHg (F1862)

Particle Filtration (PFE): ≥ 99% AT 0.1 micron (ASTM F2299)

Bacterial Filtration (BFE): ≥ 99% AT 3.0 micron (ASTM F2101)

Differential Pressure (Delta P): < 6 mmH2O/cm2 (EN 14683)

Flammability: Class 1 ≥ 3.5 seconds (16 CFR Part 1610)

Biocompatibility: Meets material requirements (ISO 10993)

Low profile design helps eliminate restriction of "Down Vision"

Inner and outer fluid resistant layers with a white inner facing for sensitive skin

Aluminum nose piece

One size fits most
These ViruDefense™ brand respirators are listed on the CDC's NIOSH-Approved N95 Particulate Filtering Facepiece Respirator list and can be viewed here.
Manf: ViruDEFENSE™ #VDI-100
Packed: priced each, sold 35 per box (order in increments of 35)