Shop for Biodegradable Work Gloves | MDS Wholesale Supply Supplier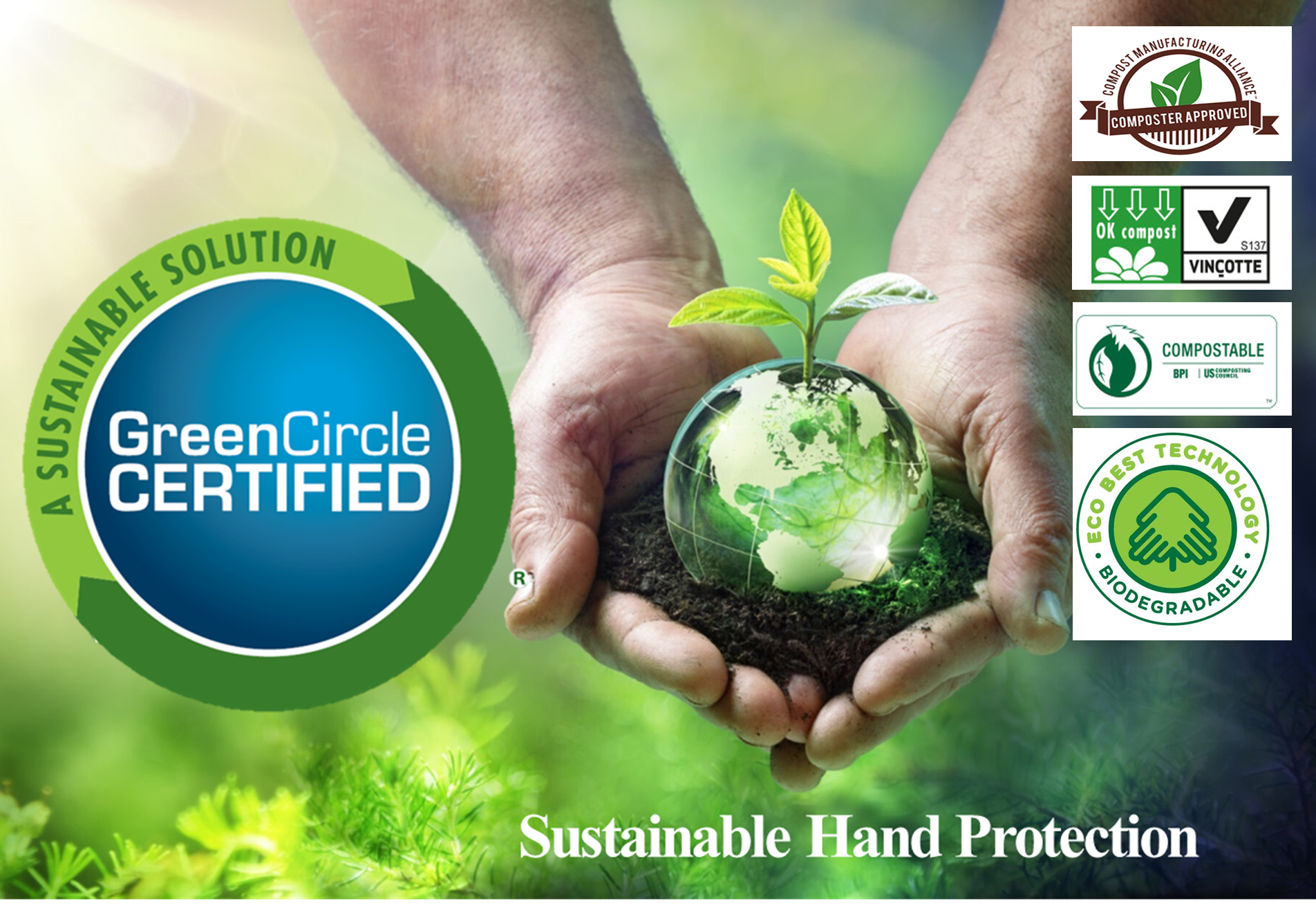 PROFESSIONAL SUSTAINABLE HAND PROTECTION
Used once and then disposed, an estimated 100 billion pairs of gloves (pre-pandemic) are tossed in the garbage each year resulting in growing piles of gloves resting in landfills each year. Laid out end-to-end, that's enough to stretch to the moon and back 30 times. Sadly studies have shown it can take 200+ years for gloves to biodegrade and it is expected to increase vastly with a growing population and lingering pandemic.
Take the next step in sustainability and boost LEED points - consider a healthier glove choice for our planet. SW's EcoTek® Technology and SHOWA's Eco-Best Technology® (EBT) are both GreenCircle Certified. Vegware's Plant-Based PLA food handlers are certified compostable. These sustainable technologies are some of the newest glove technologies available that's making a positive impact and reducing landfill, carbon footprints and reliance on fossil fuel based resources.
Be sure to consider PIP's ECOSeries™ of knitted work gloves featuring fibers made from recyclyed PET water bottles and reclaimed polyester yarns!
The following gloves offer exceptional protection without damaging our ecosystems and they perform, fit and function as their regular glove counterparts. Our biodegradable glove line also includes a wide and growing range of hand protection for single-use applications and tasks including food service, food processing, chemical handling, cut safety, gardening, handing toxic narcotics and more.
+click to download PDF Biodegradable Flyer
---
Discover More About Biodegradable Work Gloves by Clicking Article Links Below:
---
Shop Our Best Selling Eco-Friendly Gloves here
---
+Use the Navigation Section Below to Browse the Full Catalog of Biodegradable Work Gloves